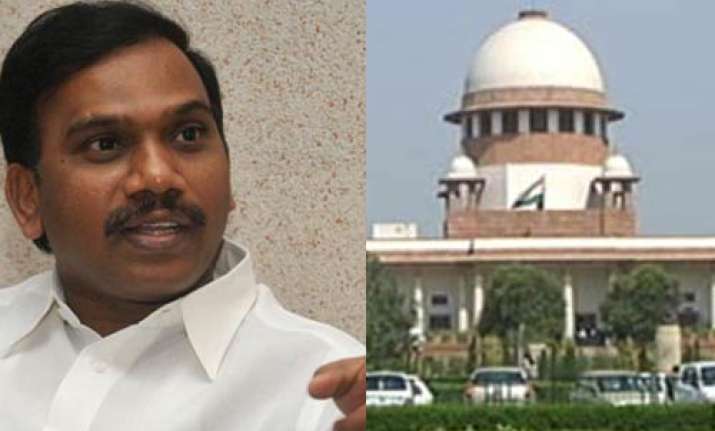 New Delhi, Nov 11:  The telecom ministry today told the Supreme Court that the government auditor CAG did not have the authority to question the policy decision as per which licence were issued to new players in 2008.
The assertion comes within a day of Comptroller and Auditor General Vinod Rai stating that CAG has submitted its report on 2G spectrum, which is believed to have indicted the telecom ministry for favourtism and causing a loss of Rs 1.76 lakh crore to the exchequer.
The counter affidavit filed in the apex court today said that all decisions with regard to 2G spectrum allocation in 2008 were taken as per government policy that was being followed by all his predecessors since 1999.
The ministry said that the CAG had similar harsh observations even in 1999 when the operators were migrated from fixed licence fee to revenue sharing regime.
And the licences along with start-up 2G spectrum were also allocated in 2008 according to the same policy, ministry officials said.
The CAG has submitted its latest report to the government saying non-auction of 2G spectrum in 2008 may have cost the exchequer up to Rs 1.40 lakh crore besides over Rs 36,000 crore on account of additional spectrum to existing players beyond 6.2 Mhz.
The officials pointed out that the additional 2G spectrum beyond 6.2 Mhz was given to the existing players by A Raja's predecessors free of cost.
"As no finding was given by Public Accounts Committee (PAC), the successive governments followed the same policy, including the present Minister A Raja," the affidavit said.
CAG has accused the Telecom Ministry for undervaluing 2G spectrum, sold to new players in 2008, and held that the allotment price was not realistic, which has caused a revenue loss to the government.
The report is understood to have named the current telecom minister for taking arbitrary decision while allotting 2G spectrum, bundled with licences in January 2008, while ignoring the advice given by the Law, Finance ministries and also Prime Minister.
On this, the affidavit contested such claims and gave account of communication between Raja and Prime Minister Manmohan Singh as well as other ministries.
"Therefore, it is respectfully submitted that the allotment process in 2007-08 was correct as per law and in keeping with the extant policy and procedures," the telecom ministry said in the affidavit.
Besides the CAG, CBI is also looking into the matter.
Earlier, the Supreme Court had pulled up the CBI for its tardy progress in the investigations into alleged irregularities.  PTI