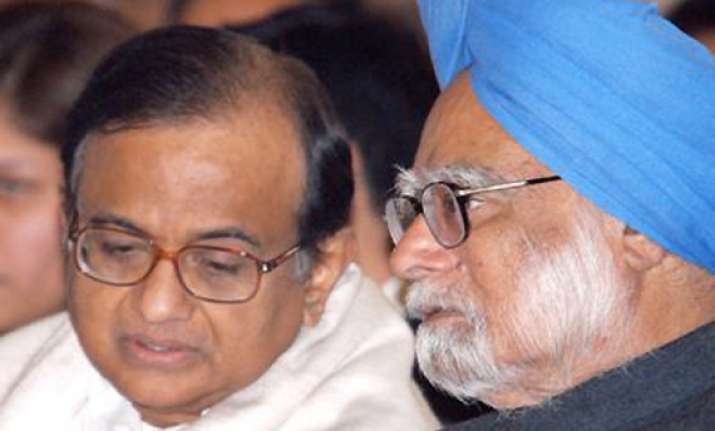 New Delhi, Feb 3: The Congress on Friday rejected opposition demand for resignation of Prime Minister Manmohhan Singh and Home Minister P. Chidambaram, contending that the Supreme Court has not held either of them responsible in the 2G case directly or indirectly.

"The Bharatiya Janata Party and some other opposition parties have tried for last 18 months to suggest that the legal proceedings must culminate in an indictment of the PM or at least a comment against him but they failed," party spokesperson Abhishek Singhvi told reporters in New Delhi.

Quoting Thursday's 2G case verdict, he said the Supreme Court has not held the Prime Minister at all responsible directly or indirectly for it.

He also said that the court has not made any comment against Mr. Chidambaram. He said that as far delays in giving nod to prosecution sanctions are concerned, this affected all governments including that of the National Democratic Alliance.

Coming down heavily on the BJP for "politicising" and sensationalising" court orders by "dragging" institutions for narrow gains. Singhvi also sought to shift the blame on the BJP for the cancellation of licenses, saying it was the NDA which had enacted the 'first cum first serve' policy for granting licences.

"We accept the fact that today the first cum first serve policy has been condemned...This government must accept responsibility and we do accept responsibility for the errors of the FCFS. The FCFS was on February 2 held to be wrong. It was not held wrong then.

"When I am accepting responsibility, the BJP should also accept responsibility. Is it possible that those who implement and continue with the policy accept the responsibility but those who invented and operated it did not accept responsibility? I deny that," Mr. Singhvi said.

Asked why did the United Progressive Alliance not change the policy when it came to power,  Singhvi said it was not done as "there was no SC judgement holding FCFS as bad in concept till yesterday. You cannot be penalised and punished for continuing a policy."

He said, "We deprecate in strongest possible terms the repeated attempts of the BJP and other opposition parties to politicise and sensationalise legal judgements... It is utterly irresponsbile and unconstitutional to link judgements with totally unconnected political issues."

Singhvi also blamed the opposition for the opposing the Lokpal Bill which incorporated a proposal for doing away with all sanctions.

"The Parliamentary panel headed by me had recommended complete abolition of sanctions, which the government had accepted and brought a bill in Lok Sabha. We could pass it there amid vociferous opposition of the BJP but in Rajya Sabha, where we did not have majority, they did not allow its passage,"  Singhvi said.

He also accused the BJP of being "double faced" for condemning the FCFS policy now, saying it had emanated from them.