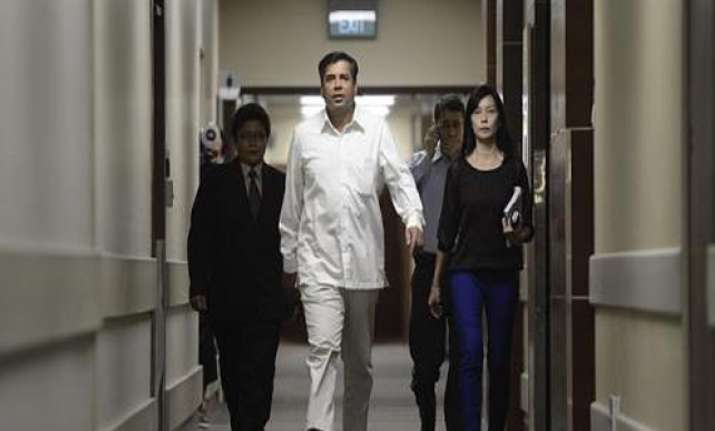 New Delhi, Dec 29: As questions cropped up over shifting the Delhi gangrape victim to Singapore, the doctor, who led the team that treated her in Safdarjung Hospital, and another who accompanied her in the air ambulance, today rebutted criticism of the decision  saying the intention was to save her at any cost.
Maintaining that this was not not the time to have a debate whether the decision to shift her was  political or medical, Dr B D Athani, Superintendent of Safdarjung Hospital, said "The pure intention was to save her. The whole nation was praying for her and everyone was hoping for the best. We could not have given hope. We wanted to save her."
Dr Yatin Mehta, a critical care specialist of the Medanta Medicity Hospital, said he was surprised by criticism of the decision.
Some experts like Dr Samiran Nandi of the Ganga Ram Hospital  had  expressed surprise why a critically ill patient with infection in blood and body, high grade fever and on ventilator was been transferred.
"It was always a clever retrospection.  Doctors are always at (their) best to criticise the decisions of other doctors and that is not not fair," Mehta said on the criticism.
Mehta said the patient survived for 48 hours in Singapore and so it cannot be said that she should not not have been transferred.
"Secondly, there is no no comparison between government hospitals in India and Mount Elizabeth in Singapore. I am not not talking about the expertise of the doctors but about the infrastructure.  We need to acknowledge that," Mehta said.
Dr Athani said she had most serious forms of injuries to her intestine and genital system.
"We removed majority part of her intestine. There were grievous forms of injuries. We did not talk much about injuries to genital system because they were not affecting her health then," he said.
Athani said the girl was stable and showing signs of improvement for the first five days of treatment but her condition deteriorated after that due to severe sepsis in her body.
"She had immense fighting spirit, made two statements to police even during such times and was physiologically fit. She was alert, conscious and relevant," the doctor said.
Athani said the paramedical student was given the best treatment both at the Safdarjung Hospital as well as at the Mount Elizabeth Medical Centre in Singapore where she was airlifted.
The hospital in Singapore is renowned for multiple organ transplant facility and Athani even noted that celebrities from India like Rajinikant and Amar Singh had gone there for treatment and had returned successfully.