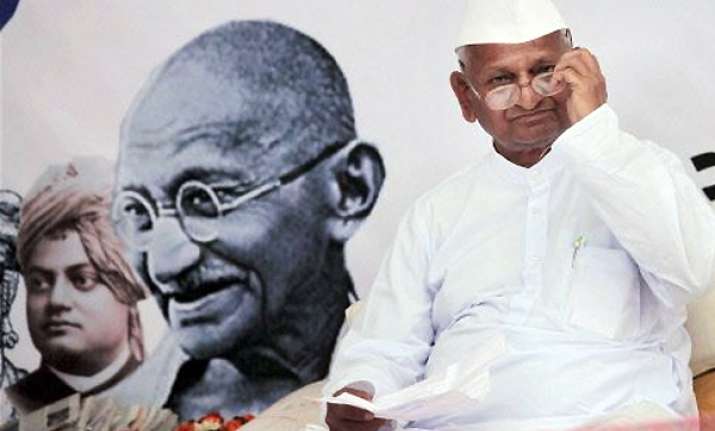 Pune, Oct 30: Social activist Anna Hazare has been advised to give up his maun vrat (the vow of silence) by his doctor.

Dr K H Sancheti, a noted physician from the city, who examined Hazare at his native village Ralegan Siddhi yesterday, said the activist's blood pressure was on a higher side, which could be due to mental stress.

"Even if he is practising 'maun', his thought process continues, leading to mental tension. I feel he should end his silence," Sancheti told PTI.

Sancheti said he also suggested certain exercises and one week rest to Hazare, to relieve the back pain.

The anti-graft crusader has been observing maun vrat for more than a week. It coincided with eruption of controversies involving key members of "Team Anna" --  Arvind Kejariwal, Prashant Bhushan and Kiran Bedi.

Hazare, however, expressed solidarity with the core committee of his movement, in a written statement released at Ralegan today.