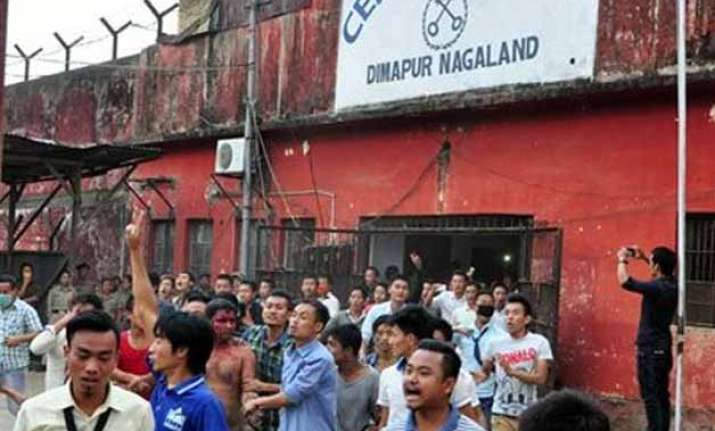 Kohima/Guwahati: Security forces have been put on high alert in Assam and Nagaland following lynching of a rape accused held in jail in Nagaland capital Dimapur earlier this week by a mob.
According to reports curfew continued in Dimapur and Nagaland's border with Assam has also been sealed.
The Army has reportedly been placed on standby in both Nagaland and Assam. The Nagaland government has also sought the assistance of paramilitary forces to restore normalcy in the region.
On Thursday the mob had broken into the prison and dragged him out on to the streets naked before lynching him and hanging his body from a clock tower.
ALSO READ: Girls in school, college uniforms led the crowd, says city SP
The central government has sought a report from the government of Nagaland on the incident.
Nagaland chief minister T R Zeliang has ordered a high-level inquiry into the incident. The state government has also suspended the collector and the police chief of Dimapur district.
One person, suspected to have been part of the mob, has succumbed to injuries that he had sustained when police opened fire. Five others have sustained injuries in the police action. An estimated 2,000 people reportedly took part in the lynching incident.
Union home minister Rajnath Singh has asked senior officials to take appropriate action.