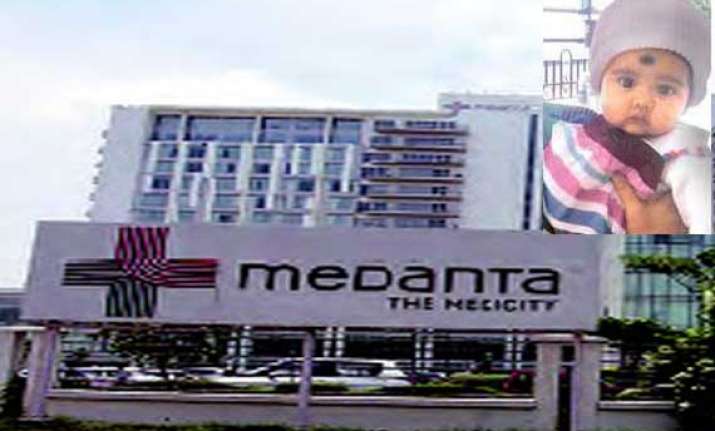 Bangalore: Brave Dhruvika has finally won the battle against deadly Citrullinemia with the help of his grandmother.
Dhruvika was diagnosed with Citrullinemia just after her birth. Now she has been gifted a new life with a liver transplant,the liver was donated by her grandmother.
Now Dhruvika has become the youngest in the country to fight Citrullinemia with a liver transplant.
Citrullinemia is an autosomal recessive urea cycle disorder that causes ammonia and other toxic substances to accumulate in the blood. Since the substances also accumulate in the urine, the disorder can also be called citrullinuria.
It is  a life-threatening disease in which the proteins do not get broken because of the deficiency of an enzyme. In such circumstances, the levels of ammonia become very high. Ammonia is one product that can cross the blood brain barrier, causing the brain cells to swell up and leading to other grave problems too.
Dhruvika was born on February 8, 2013 at Cloud Nine Hospital in Bangalore.
Dhruvika stays  with his family on Bannerghatta Road .Her father is a software engineer with a multinational company.
She was treated by Dr Neelam Mohan with her team at Medanta,Gurgaon.