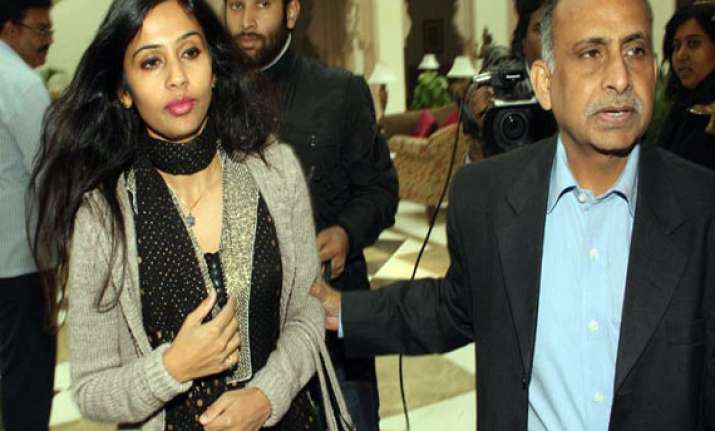 Mumbai: Indian diplomat Devyani Khobragade's father Uttam Khobragade yesterday said here that re-indictment of his daughter clearly showed that the prosecutor had "no respect" for their own law.
"This is a case which can be quashed under merit... This act of re-indicting Devyani for the same charges is nothing but an act of aggression," he said.
"The Indian government has been taking the stand that this is a political case and this action of the prosecutor establishes that this is a political case," Khobragade added.
Asked if the re-indictment would lead to another diplomatic row between India and the USA, Khobragade said "this act is nothing short of an aggression against India."
"I think India, which is a sovereign country, must respond by snapping all sort of bilateral talks with the US government till this case is resolved. The US court has given an opportunity to resolve this case, which is a political case," he said.
The new charges, which came a day after a US court dismissed an earlier indictment, accused Devyani of visa fraud and making false statements about the visa application of her maid Sangeeta Richard.