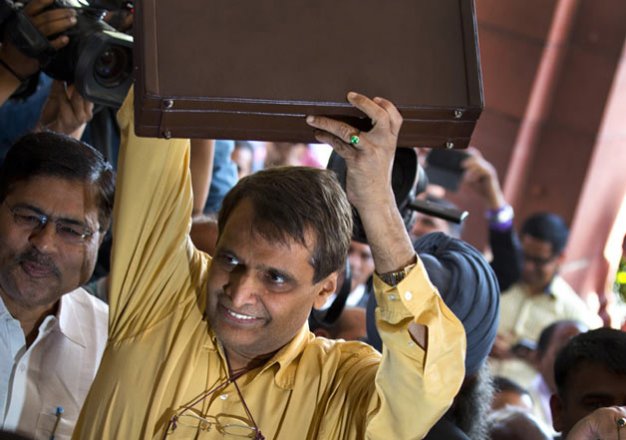 New Delhi: In what may provide a boost to the city's public transport system, the rail budget today announced the revival of Delhi's ring railway system, overshadowed by the rapid expansion of the metro, to check rising pollution levels.
Railway Minister Suresh Prabhu made the announcement while presenting the budget 2016-17 in Parliament.  The Centre shall "partner" with Delhi government in this regard, he said.
"Delhi, our national capital, is under severe stress from rising pollution levels and can be provided relief by reviving the ring railway system comprising 21 stations. We will partner with the state government to develop this infrastructure," Prabhu said.
Ruling Aam Aadmi Party (AAP) had also promised in its manifesto to extend and develop the 35-km-long network.  Experts have also said that infusing fresh energy into the line would yield benefits on the pollution front. Only around 3,700 passengers now take the line daily which was launched way back in 1975.