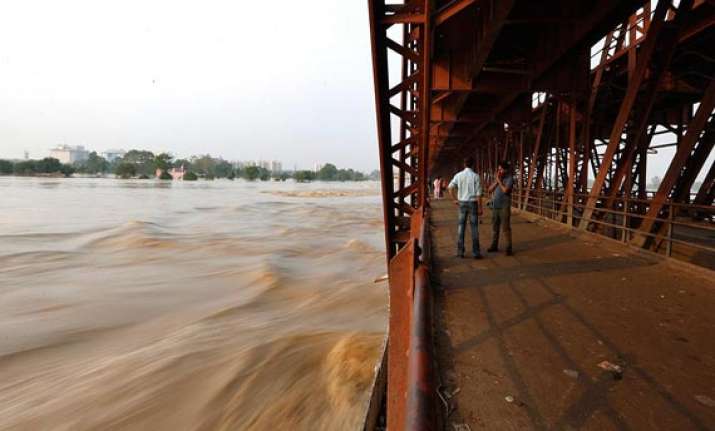 New Delhi, June 24: The Delhi government Monday cleared 27 projects worth Rs.62 crore related to flood rescue and preparedness.
The government plans to strengthen the Yamuna embankment, improve drainage system, construct access roads and 11 bridges and undertake anti-erosion works in the river.
In the deluge last week, several people were left homeless in the city's low lying areas when the Yamuna's water level rose to 207.20 metres, the highest since 1978.