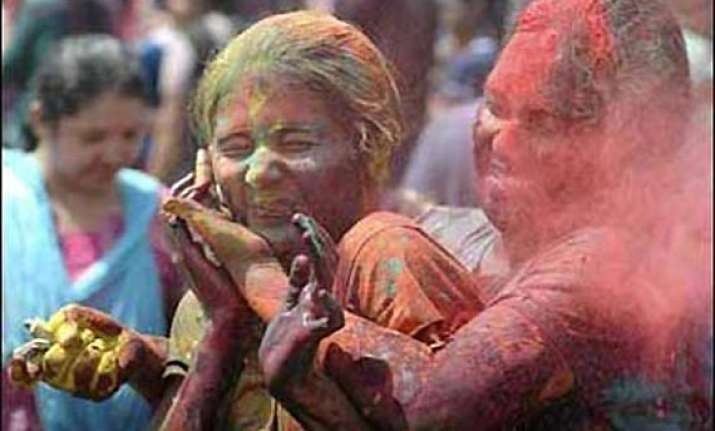 New Delhi: Kiran, who has called Delhi's notorious red light district G.B. Road her home for more than 15 years, is looking forward to Holi, a day that will fill her day with colours.
"We celebrate each festival here, be it Holi or Diwali. We do not necessarily go out of the building premises, but all of us are together on this day," Kiran (name changed) told IANS.
It is not just Kiran but most of her friends in the brothel situated on Garstin Bastion or G.B. Road -- one of the largest red light districts in northern India -- are looking forward to a riot of colour Monday.
Agreed Kanchan, a co-worker, who added that the festival was celebrated with fervour in the area.
"We prepare delicacies like kheer, biryani and korma. Something 'meetha' (sweet) is always there for the occasion," she said smilingly.