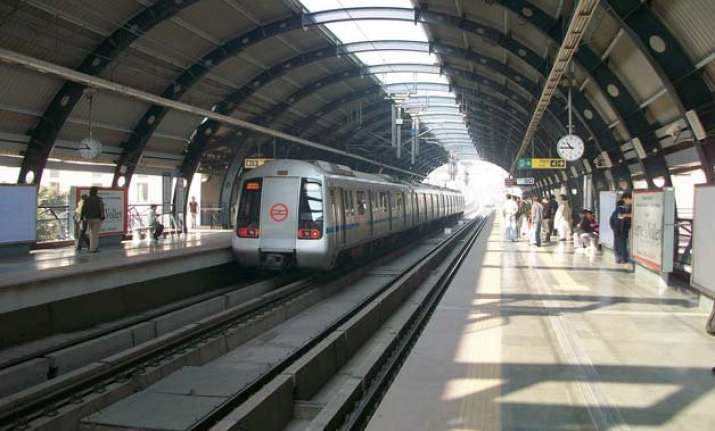 New Delhi: In compliance with the Delhi High Court's order to provide its commuters access to dustbins at station premises, the Delhi Metro has come up with an idea to install transparent bins at platform areas.
Initially, the Delhi Metro Rail Corporation (DMRC) will be installing dustbins at only 10 interchange stations: Rajiv Chowk, Kashmere Gate, Central Secretariat, Mandi House, Inderlok, Ashok Park Main, Yamuna Bank, Dwarka Sec 21, New Delhi and Kirti Nagar.
Speaking to India TV, a DMRC spokesperson said that dustbins will be transparent so that security officials could keep a check on a possible bomb scare.
When asked about DMRC's decision to select only 10 stations, the spokesperson said, "Initially 10 interchange stations will have dustbin facilities. Decision about rest of the stations will be taken later after getting the response from people. Plans about the same will be executed in a phased manner. In next 6 months, 10 stations will get dustbin facility."
It is worth mentioning here that at present there are over 120 functional metro stations in Delhi, Noida, Gurgaon and Ghaziabad.
To a question on budget allocation, the official said, "As of now, no specific budget has been allocated for this as it is the first phase. Also no specific numbers has been decided in this phase. Further decision about expanding this process will be taken after response."
"Also there will be no extra burden on DMRC. It is just the first phase. But of course when we will take this to other stations, specific amount will be allocated for its maintenance and other needs," the spokesperson added.  
The High Court had earlier this month pulled up the DMRC and directed it to examine viability of having spittoons and dustbins on the stations.
The DMRC had installed nearly 250 dustbins at all 62 functioning stations in 2008, but these bins were removed citing a precautionary measure to avoid any possible terror attack.
The court's order, which was accessed by India TV, also queried the DMRC on whether drinking water and toilet facilities were easily available to commuters. The court directed DMRC to indicate in an affidavit how many toilet and drinking water facilities are available at different Metro stations and whether the amenities are generally accessible to commuters.
When asked about the court's observation on drinking water facility, the spokesperson replied: "No metro platform in world has such provision of provide drinking water facility to commuters. However, drinking water is available at normal price at kiosks inside most of the stations."