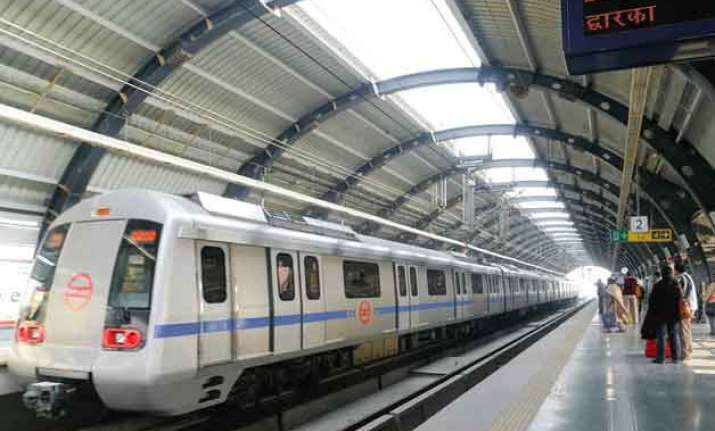 New Delhi: Delhi Metro is a stickler for cleanliness yet you will not find any dustbins at its 137 (including Airport Express line) stations or inside the trains.
Initially, the Delhi Metro Rail Corporation (DMRC) had installed nearly 250 dustbins at all 62 functioning stations in 2008, but these bins were removed citing a precautionary measure to avoid any possible terror attack.
This was stated by DMRC itself recently in an RTI reply to lawyer Kush Kalra.
"No dustbins have been placed at DMRC stations for public use for security reasons. Dustbins were removed from the stations on the advice of security agencies due to safety reasons," the RTI reply reads.
"Further, DMRC takes sufficient measures to provide hygienic environment to the passengers and cleanliness of stations, platforms and trains is maintained at a very high level," says the reply. 
It all started in the year 2008, when DMRC had received an anonymous call claiming a bomb had been planted at busy Rajiv Chowk station. It was also the time when a bomb placed in a dustbin rocked Connaught Place area.
Although the call was later declared as hoax, the incident triggered alarm with officials ordering removal of all dustbins from the platform areas at stations.
It is shocking that even after seven years of the incident, DMRC has not reinstalled a single dustbin at any of its station.
Since then, the Delhi Metro has been regularly conducting mock drills to tackle any terror threat. It has set up over 1,200 CCTV sets on the platforms to monitor suspicious movement.
However, dustbins are available around eatery joints but that also only at a few stations.
Furthermore, DMRC, which claims to provide world class ride to Delhiites, has also made no provisions to provide drinking water facility to commuters.
When asked about the need of providing drinking water facilities at Metro stations, the DMRC said that this facility has been made available to only DMRC employees including CISF.
"Drinking water is available at normal price at kiosks inside most of the metro station premises. Drinking water facility through outsourced agency has been made for DMRC employees/CISF and the employees engaged by the contractor at the stations," the RTI reply by DMRC further read.
Here, it is very interesting to note that at other public places like bus terminals and airports in the capital, authorities have installed ample number of dustbins and water coolers for travellers. 
The Delhi Transport Infrastructure Development Corporation, in a RTI reply, stated that it has placed enough dustbins and water coolers for travellers at all leading bus stands including all three ISBTs -- Kashmere Gate, Anand Vihar and Sarai Kale Khan.
The Central Public Information Officers (CPIO), Airport Authority of India, also said that sufficient number of dustbins and water coolers have been placed at all airports in India.
DMRC network consists of a total of 200 trains covering a total distance of 69,000 kms every day, much more than Earth's total circumference which is around 40,000 km. It had recorded its highest ever ridership in June last year of 26,84,132 passengers with the maximum number of commuters taking Line 3 and 4 to Dwarka Sector 21 to Noida City Centre and Vaishali.