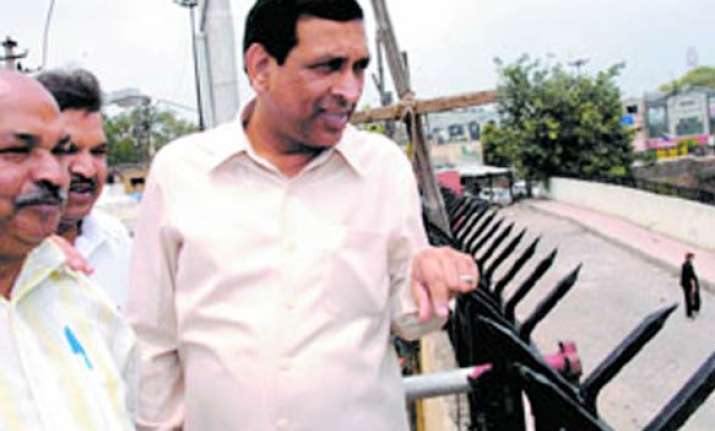 New Delhi, Feb 24: In the first such case, Delhi Lokayukta today recommended the removal of PWD Minister Raj Kumar Chauhan from the council of ministers for trying to protect a leading resort in a tax evasion case.
Lokayukta Justice Manmohan Sarin's order came in a case pertaining to the minister's alleged involvement in influencing a team of tax officials to provide relief to the resort in a tax evasion case.
"In his order, the Lokayukta has recommended to President of India to withdraw her pleasure in allowing the minister to continue as a minister in Delhi Government," a top official in Lokayukta told PTI.
The Lokayukta has made the recommendation to the President, who is the competent authority to withdraw the pleasure for the Minister to hold office in terms of clause five of Article 239 (AA) of the Constitution of India and Section 12 of Delhi Lokayukta-Uplokayukta Act, 1995, the official said quoting the order.
The Lokayukta has also recommended prosecution of the Minister under various sections of Delhi Value Added Tax Act, 2004.
Asked about the order, Chauhan said as public representative, he gets lots of calls from people requesting for favours and he only responded to such a call.
"I am a public representative. I always try to help people. I may have made the call to help somebody who had requested me for some favour," he said claiming that the order is of recommendatory nature only.
When asked, Chief Minister Sheila Dikshit said she has not got the details of the order so she would not like to comment further.
This is for the first time that the Lokayukta has recommended the removal of a Delhi Minister.
The Lokayukta had taken suo motu action on media reports that VAT Commissioner Jalaj Srivastava had written to the Delhi Government saying that a minister had asked him to recall enforcement team from the survey.
Srivastava had later named Chauhan as the Delhi minister who had called him to intervene during the survey.
In his report to the government, Srivastava had said the minister told him over phone to "intervene" in the alleged tax evasion case against Tivoli Garden Resort hotel in South Delhi. PTI