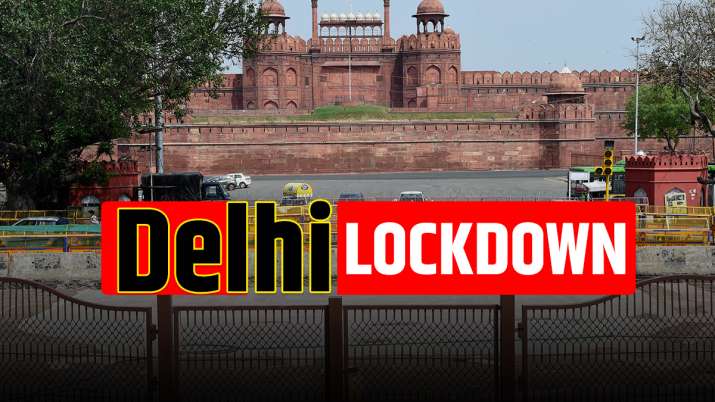 Delhi Covid-19 lockdown: Amidst worsening Covid-19 situation in Delhi, the Kejriwal government has imposed a complete lockdown in the national capital from Monday night. The restrictions will remain in place till next Monday morning (April 26). The decision was taken during a meeting attended by Kejriwal, L-G Anil Baijal and other officials. The government has, however, exempted essential services during the lockdown period. All private and government offices have been asked to work remotely.
Delhi Lockdown: What's allowed and what's not
- Ration shops, fruit and vegetable shops, milk and meat shops 
- Medical Store, News Paper Hawker
- Banks, ATMs, Insurance Offices, SEBI Offices
READ MORE: 'Don't leave Delhi during lockdown': CM Kejriwal appeals to migrant workers 
- Telecom, Internet services, cable service
- Delivery of essential goods 
- Petrol Pump, CNG Pump, Gas Agency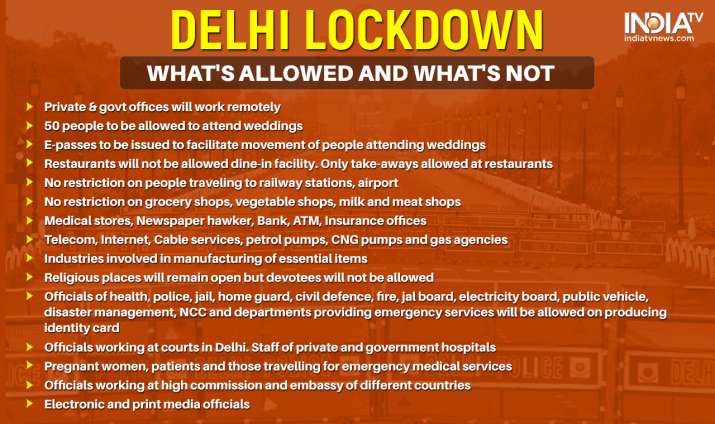 - Private security service
- Essential services will only operate 
- Units producing essential commodities
- Restaurant Delivery
- Supply of water and electricity
- Religious places will remain open but devotees are not allowed to go. 
- Malls, gyms, spas, auditoriums will remain closed 
- The restaurants will not be allowed dine-in facility
- People attending weddings in the state to be given e-passes to facilitate movement. Only 50 people will be allowed  
- No restriction on people traveling to railway stations, airport 
- Cinema halls will operate with 30% capacity during weekdays and will remain closed on the weekends
- Enforcement of COVID norms will be strictly implemented in public places