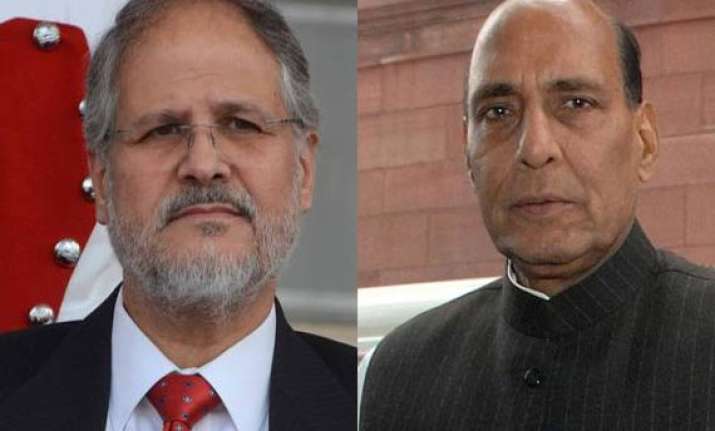 New Delhi: Lieutenant Governor of Delhi Najeeb Jung today met Home Minister Rajnath Singh amidst demand by Aam Admi Party for dissolving Delhi assembly and holding of fresh elections.
Jung, who was closeted with the Home Minister for about 20 minutes, is said to have discussed various issues, including the political situation in the national capital, official sources said.
AAP had recently alleged that BJP is trying to form a government in Delhi by indulging in horse-trading, a charge denied by the Home Minister himself.
BJP also has been maintaining that it was ready for fresh assembly elections in Delhi.
BJP had emerged as the single largest party after the assembly polls in December last year securing 32 seats, including one of Akali Dal, falling short of majority in the 70-member assembly.
But it had refused to form government in December, saying it did not have the numbers and will not resort to "unfair means" to take the reins.  
AAP with 28 MLAs had later formed the government with the support of eight Congress MLAs. BJP's number came down to 28 after three of its MLAs - Harsh Vardhan, Ramesh Bidhuri and Pervesh Verma - were elected to the Lok Sabha.
The strength of the assembly also went down to 67 and the simple majority mark would be 34.