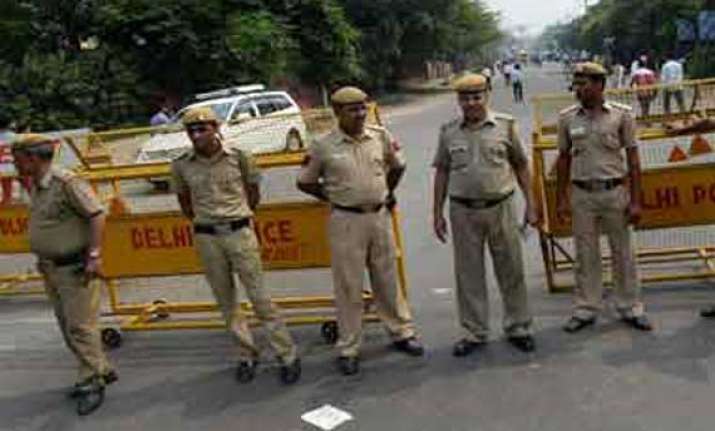 New Delhi: An unidentified person came in an SUV and opened 'blank fire' Sunday in a south Delhi area where many foreigners including Israelis live but it was not clear if there was any intended target.
Police said the incident took place around 2 a.m. near the Delhi Public School in Vasant Vihar.
A "blank fire" is caused by a weapon used often in races. The firing causes a loud noise, accompanied by smoke, but no cartridge is involved.
A police team rushed to the spot but the person who fired the blank shot had fled by then.
"It seems to be a case of mischief to create panic in the area," a police officer told IANS.
A security guard in the locality told police that some men were travelling in an SUV (sports utility vehicle), when one of them fired twice and sped away.
Vasant Vihar is a posh area popular with foreign diplomats posted in New Delhi. Many Israeli families, including those of diplomats, also live there.
The Israeli embassy underplayed any possible Israeli link to the incident.
"Many foreign diplomats live in the area, including Israeli diplomats and their families. Delhi Police is probing the matter," embassy spokesperson Ohad Horsandi told IANS.
Apart from police, officials of the Delhi Police Special Cell are also investigating the case.
In February 2012, the wife of an Israeli diplomat and three others were injured in a car bomb attack in central Delhi.
Horsandi said that after the 2012 incident, Israelis in Delhi have been feeling safe and secure for the past two years due to efforts by the police.
According to another police officer, around 6,000 Israelis live in the capital.