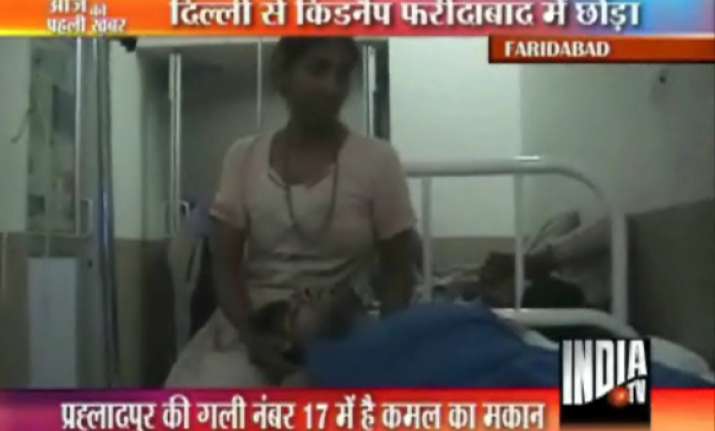 New Delhi, Jul 13 : Hoodlums led by a local gangster Raj Bhadana  abducted  Kamal and his mother Kanti Devi on Tuesday from Prahladpur and took them to Faridabad where they gave both of them a severe beating, the victims alleged.
 
The gangsters first abducted Kamal from Prahladpur, Gali No.17 and as Kanti Devi tried to stopped them, they abducted her too.
 
The hoodlums took them to Faridabad, where they beat Kamal and Kanti Devi  with rods and knives. They later abandoned the mother-son duo at a lonely place in Sector 12.  Kamal was admitted to Faridabad Civil Hospital with serious injuries.
 
Faridbad police in investigating the case. The mother-son duo says, the hoodlums led by Raj Bhadana have been trying to frocibly grab their house in Prahladpur.