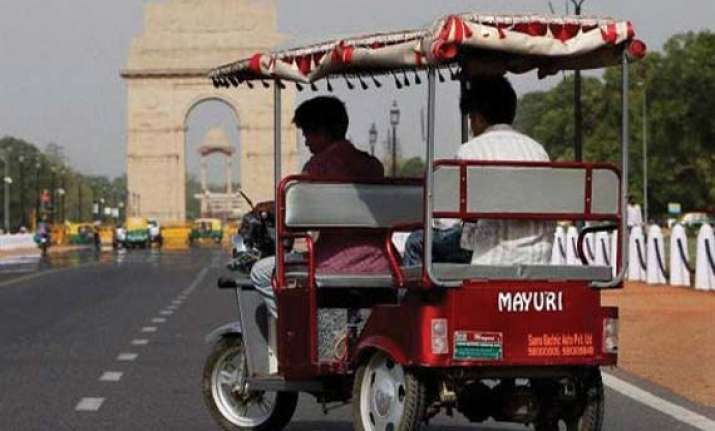 New Delhi: The Delhi High Court on Thursday directed the state government to stop e-rickshaws from plying on roads till next hearing after a three-year-old boy died in an accident in Trilokpuri area of east Delhi.
On Tuesday, a woman carrying a child was hit by an e-rickshaw from behind following which the kid fell into a huge pot containing boiling sugar syrup. The boy succumbed to his injuries.
The court has also asked the Central Government to immediately stop e-rickshaws from plying on national capital roads and form policy guidelines for the same by August 14.
It should be noted that e-rickshaws or battery-operated rickshaws have been embroiled in controversy for the past several months.