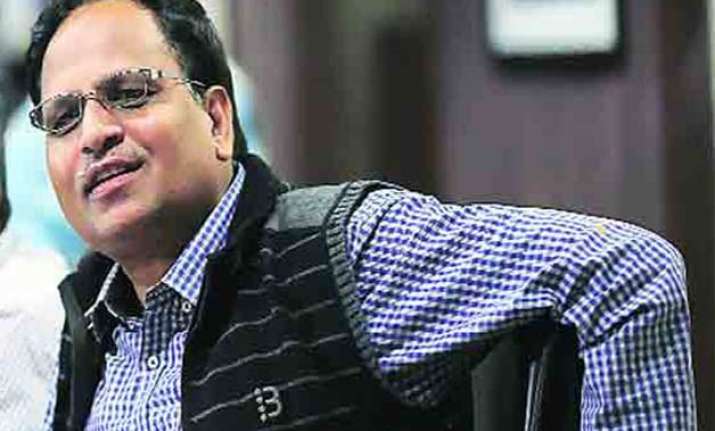 New Delhi:  Delhi government has directed officials to start repair work on all roads of Public Works Department which have pothols and rough patches, within next three weeks.
PWD minister Satyendra Jain said that all roads measuring 60 feet and above running into 1,260 km across the national capital will have to be repaired within this deadline.
Based on a survey conducted by the department, 213 potholes were found, out of which 83 have been repaired.
According to the government, total number of rough patches noticed on Public Works Department (PWD) roads are 1,969 (roughly 25,500 square metres).
Jain said the department officials have been directed to convert this repair work into a mission mode programme since last such repair work on the roads in the national capital was carried out more than five years back.
The minister said the traffic volume in Delhi leads to a quick wear and tear of roads and there is an urgent need to maintain their quality for smooth flow of traffic and safety of motorists and pedestrians.
Jain also said he hoped that all the civic agencies in the national capital the three municipal corporations and New Delhi Municipal Council will also undertake such repair work to maintain the quality of roads.
According to him, PWD is also working on a plan to reduce waterlogging on roads during monsoon, one of the regular problems faced by people during rain.