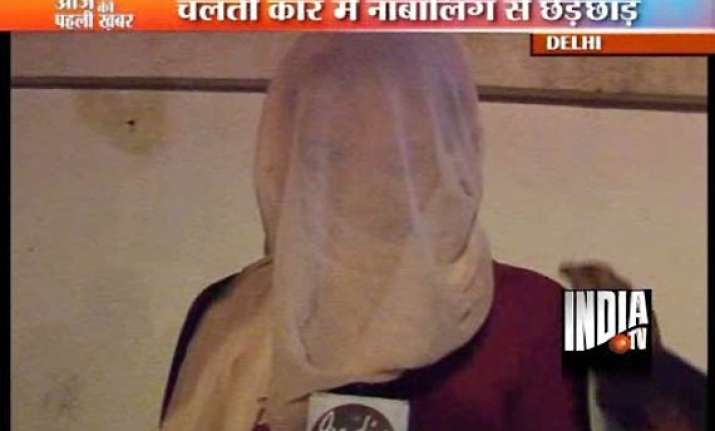 New Delhi, Jul 4: A 17-year-old girl on Monday alleged that she was gangraped inside a white-coloured van by three youths a week ago and an obscene MMS was made, the victim said.
 
The girl from Sabzi Mandi was dragged into a van on  June 27 by three youths, and the three began molesting her inside the running vehicle. 
 
According to the victim, the three youths gangraped her and she was dropped at Peeragarhi after three hours.  In course of the heinous act, the three youths took MMS of her nude body, the girl alleged.
 
One of the youths burnt her body with a cigarette stub as she lunged towards the window, the victim disclosed.
 
The Sabzi Mandi police was initially reluctant to register a case saying it was a week old incident, but later registered the FIR as the victim approached the media.
 
The victim has named Nitin as the main accused. According to her, Nitin is the brother of her friend, a neighbour.
 
Police is on the lookout of all the three accused.