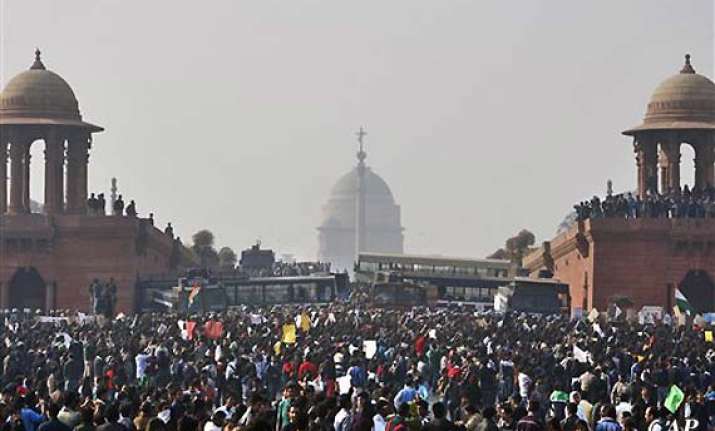 New Delhi, Dec 23:  The heart of the Indian capital turned into a battle zone Sunday as thousands massed to denounce the brutal gang-rape of a young woman, with clashes between police and protesters leaving many injured.
Outnumbered police and paramilitary personnel fired umpteen tear gas shells and repeatedly used batons to break up emotionally charged crowds screaming "We want justice!" and hurling stones and water bottles.
By early evening, three huge bonfires had been lit near India Gate, a World War I monument whose lawns have been besieged by thousands since a 23-year-old was raped in a moving bus, leaving her battling for life.
The more frenzied ones uprooted wooden barricades erected for the Jan 26 Republic Day crowd control and set them on fire.
Witnesses said several people, including security personnel, were injured.
But even as a section of the vast crowd indulged in violence, breaking police barricades and overturning a handful of vehicles, the mass of young men and women remained peaceful.