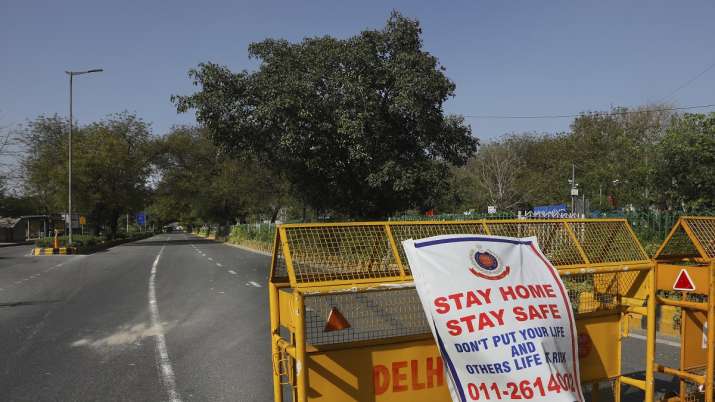 Delhi Chief Minister Arvind Kejriwal on Tuesday addressed a press conference on government's preparation to contain COVID-19 spread saying that almost 1 lakh people will be tested for coronavirus in hotspot areas in the national capital. Kejriwal said that the government will adopt South Korea model which is to identify every possible COVID-19 suspect, test them and treat them. Coronavirus cases in Delhi have surged in the past few days especially after the Tablighi Jamaat incident. The city currently has over 523 COVID-19 cases, out of which over 300 are those who belong to Tablighi Jamaat. 
Kejriwal shares 5-T plan to deal coronavirus in Delhi | Highlights
Our 5-point action plan includes five Ts -- testing, tracing, treatment, team-work and tracking -- and monitoring, CM Kejriwal said, sharing how Delhi is preparing to fight COVID-19.
He said the Delhi government will takeover 12,000 hotel rooms in wake of spike in number of coronavirus cases. The government will also make arrangements for 8,000 beds to treat serious COVID-19 patients. We have arrangements for 30,000 cases.
Speaking at the presser, Kejriwal said that all the state governments are working together in this hour of crisis adding no one is indulging in any kind of politics. He also praised Centre for providing COVID-19 testing kits for Delhi.  
Kejriwal said that they have ordered kits for the testing of 50,000 people. The kits have started arriving. We have also placed orders for the rapid test of 1,00,000 people. The deliveries of kits will begin by Friday and random tests will be done at hotspots. Detailed tests will also be done. 
It is my responsibility to monitor 24x7 whether the administration is doing their job as being assigned to them, said Arvind Kejriwal. 
Kejriwal said the first T is testing. If you don't test, you won't be able to find out which houses have been affected and it will go on spreading. South Korea identified every single individual through large scale testings. We are now going to do large scale testings like South Korea.
Delhi will also have an increased number of quarantine centres to treat and isolate people if they are found to be coronavirus positive or suspected COVID-19 exposure. 
India coronavirus positive cases have surged to 4,421 including 114 many deaths while 326 have recovered. COVID-19 cases in the country are rising even when the nation is under a 21-day lockdown period as people have been asked to remain indoors in order to contain the virus from further spreading. The country witnessed a sharp increase in the coronavirus cases following Tablighi Jamaat event in Delhi where close to 2,000 people belonging to the Jamaat were found gathered in Nizamuddin West. The cases surged when these people travelled to different states as many of them were found to be COVID-19 positive.
Meanwhile, the government is also taking care of those people who depend on daily wages for their livelihood and have been severely affected due to the COVID-19 lockdown.
ALSO READ | COVID-19 cases reach 1.35 million, death toll nears 75,000 
ALSO READ | 12 staffers of Mumbai's Jaslok Hospital test coronavirus positive