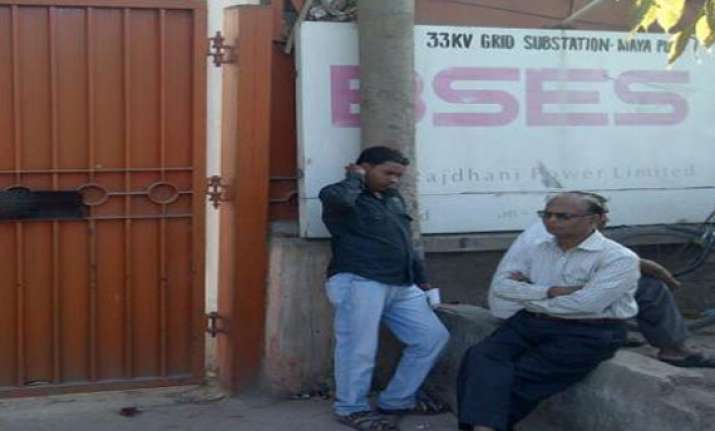 New Delhi, May 20: A buffalo owner has been awarded Rs 70,000 by a consumer forum here for the death of his bovine after a live power line of BSES Rajdhani Power Ltd fell on it.  The South West District Consumer Disputes Redressal Forum held the discom liable to pay the amount for not completely replacing the old and weak power line despite complaints by the residents of the area.
The forum also observed, that due the discom's inaction not just the life of animals, but that of humans may also have been in danger.
"It is the case that the buffalo of complainant died due to electrocution by the LT (live transmission) wire. We find that the wire was old one and in very weak condition. It is observed that on complaint of the villagers dated June 27, 2009, the opposite party (BSES) had not taken proper action.  The wire was not completely replaced.
"We are of the opinion that even without the complaint, BSES was supposed to conduct periodical inspection and old and weak wires should have been replaced from time to time. By not taking proper action, even the life of human beings may have been in danger," a bench presided by Narendra Kumar said.  The forum directed BSES to pay Delhi resident Braham Parkash, Rs 50,000 towards cost of the buffalo and Rs 20,000 as compensation and litigation cost.
In his complaint, Parkash had alleged the BSES power lines near his house were nearly 20 years old and he had filed a complaint in this regard but no action was taken.  On June 29, 2009, a live transmission wire broke and fell on his buffalo which died instantly due to electrocution, he had alleged.
In its defence, BSES said that on receiving the complaint it had replaced three neutral wires of the power line but denied the claim that the buffalo died due to electrocution.
The forum dismissed BSES' contention, saying in this case no precautionary action was taken by the discom.