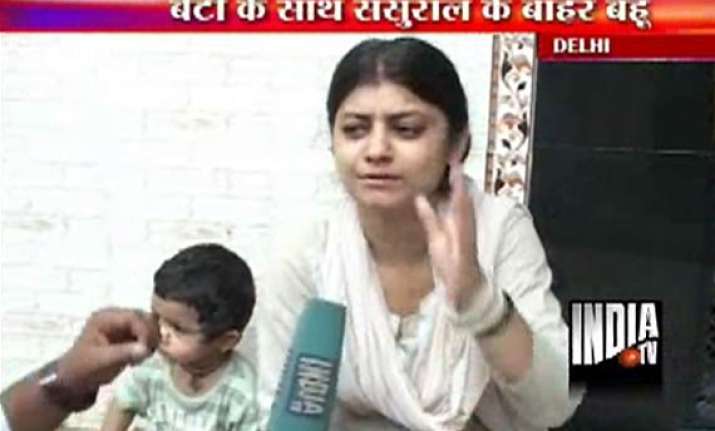 New Delhi, Jul 6: It's a love marriage gone sour. Amber, a woman in Delhi's Palam colony fell in love with her neighbour Deepak and the two married on May 18, 2009, though the bridegroom's family was unwilling.
 
Deepak's parents Mahendrapal Singh and Krishna began ill-treating Amber and put pressure on their only son to divorce her.
 
By this time, Amber had an 18-month old child.  Early this month, Deepak filed a petition for divorce, and when Amber asked him about this, he said he would withdraw the petition. 
 
On July 4, Deepak's parents refused entry to their daughter-in-law. Amber has been sitting on dharna alongwith her child since then.
 
Says Amber, "I will not leave this place until and unless my in-laws allow me to enter this home." Deepak is incommunicado.
 
On their part, Deepak's parents allege that Amber had been misbehaving with them and they have decided not to allow their daughter-in-law to re-enter.
 
Palam Colony police is trying to persuade both sides, but the in-laws are adamant.