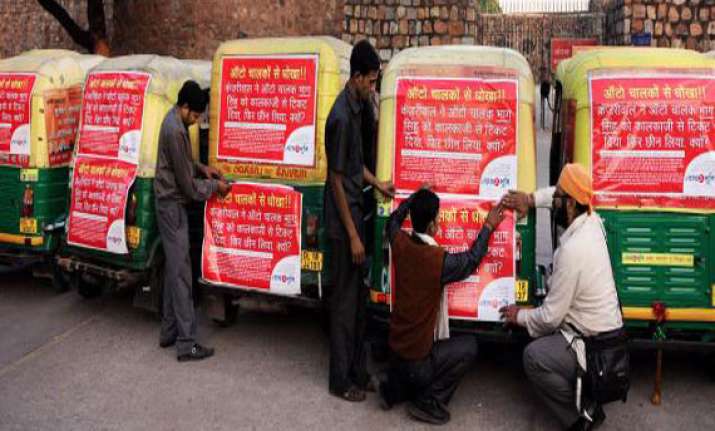 New Delhi: A group of auto-rickshaw drivers under the banner of Nyay Bhoomi has accused Delhi Chief Minister Arvind Kejriwal of  betraying them.
Secretary of 'Nyay-Bhumi' auto union Rakesh Agarwal said at a press conference here on Thursday that they would not support the Aam Aadmi Party (AAP) in the coming Lok Sabha elections.
Agarwal said Nyay Bhoomi will also file petitions in court against the AAP government's decision to not give an opportunity to existing auto-rickshaw drivers to apply for permits in the NCR area.
Agarwal alleged that Kejriwal did not even spend 49 minutes during his 49-day tenure to look into the issues of auto-rickshaw drivers,
He  claimed that Kejriwal had promised certain steps to ensure a better life for the auto-drivers in the capital which included providing help to auto rickshaw drivers to get rid of the finance-mafia, to ensure an income of at least Rs25,000 per month to every auto driver, improve the fare structure, take action against seizure of vehicles by police and issue 5,500 new permits for the Delhi-NCR region but none of them were implemented.