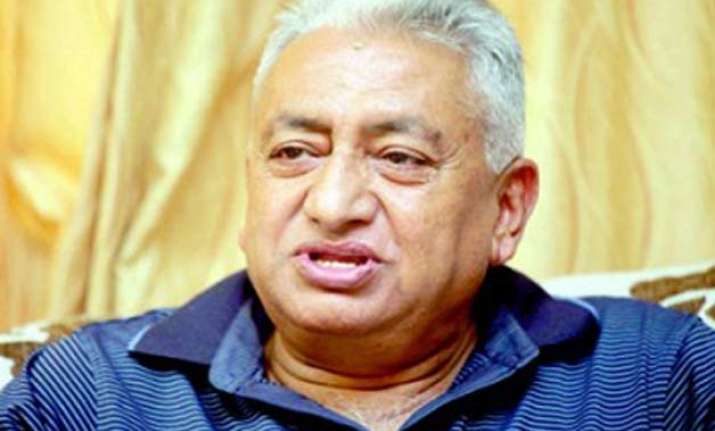 New Delhi:  Quake-struck Nepal today clarified to India that its decision to ask foreign rescue personnel to leave was not directed at it but encompassed all other 33 countries present in the Himalayan nation which was now moving into next phase rehabilitation.  
Underlining that his country was thankful to India for responding within "6-7" hours and saving lives following the devastating earthquake, Nepal Ambassador here Deep Kumar Upadhyay indicated that India will remain engaged in the rehabilitation process.
He said Nepal Army, police and other local organizations had expertise to handle the situation but lacked equipment.
"We have to thank the Indian government since within 6-7 hours of time, a flight reached Kathmandu with all the necessary equipment.
It helped many people survive," he said.  He asked the media to take the situation very positively and added that rescue work in Nepal was about to be completed.  
"This (rescue) is the first phase. Now we have to clear all the debris also.
Kathmandu is a monumental city...Nepal army is coordinating all these things. They are the experts and if they need any kind of equipment, personnel, they will make their request and government will do accordingly," he said emerging from his meeting with Foreign Secretary S Jaishankar.
Nepal's decision asking foreign rescue workers to leave had led to speculation that it was directed at India.  "Not not all. Please be positive," he said when asked if Nepal was upset with India.
Pointing out that Jaishankar had visited Nepal recently, Upadhyay said he had "good discussion" about how to get Nepal out of this tragedy.
"We have full commitment of Indian government. We told them our priorities. As far as rescue operation is concerned, it is almost ending and that is why the government of Nepal has decided that all friends who have come should prepare to leave now," he said.
Meanwhile, Spokesperson in the External Affairs Minister Vikas Swarup said "relief operations will continue in full swing. Nepal government has asked for earth-moving equipment to assist in clearing debris."
Swarup also said rescue teams from all 34 nations have been asked to withdraw as it is now nine days since the quake.
Rescue teams from India and 33 other countries were today asked by Nepal to leave as it prepared to launch massive operations to rehabilitate millions of uprooted victims of the devastating temblor that has killed at least 7,365 people, including 41 Indians.
The decision also applies to India's National Disaster Response Force (NDRF), which has the largest presence in Nepal. It comes in the wake of criticism by Nepalese on social media over "glorification" of New Delhi's aid efforts by the Indian media.
Nepal's Foreign Ministry said the government has asked countries to remove their 'first response' teams as the focus now shifts to relief rather than rescue.