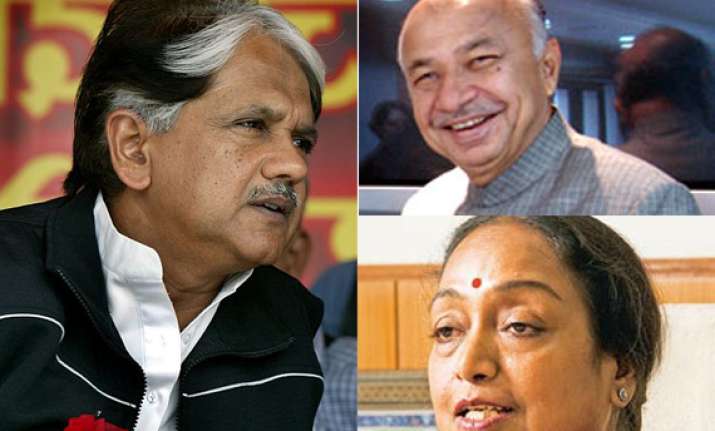 New Delhi, Oct 17: Congress leader Anil Shastri has said that the day is not farr when a Dalit leader would be nominated by the party as Prime Minister.
 
Anil Shastri Tweeted: "Congress has made 4 CMs in different states in past. Day is not far when it will give a dalit PM, not for votes but for dalit empowerment."
Shastri's remark comes at a time when Uttar Pradesh chief minister Mayawati had publicly  told a rally in Noida that the Congress was planning to instal  a Dalit leader as Prime Minister in place of Dr Manmohan Singh before the UP assembly polls.  She had even mentioned the names of Lok Sabha Speaker Meira Kumar and Power Minister Sushilkumar Shinde in this regard.

The same day, party general secretary Digvijay Singh had ruled out  this possibility  saying that there was no vacancy for the PM post in the Congress.
 
Shastri, in an another tweet, said, "Mayawati can't be the only dalit aspiring to be PM. There are many more qualified and capable leaders in the Congress."
 
On the debate over RTI,  Shastri  said there was a concerted effort from people within the government to dilute the Act.
 
"There seems to be a concerted effort by people in govt to dilute and weaken the RTI which should be resisted by all right thinking people," he said.
 
Shastri has expressed his views in the backdrop of Prime Minister Manmohan Singh's statement that a 'critical look' must be taken at the RTI Act.