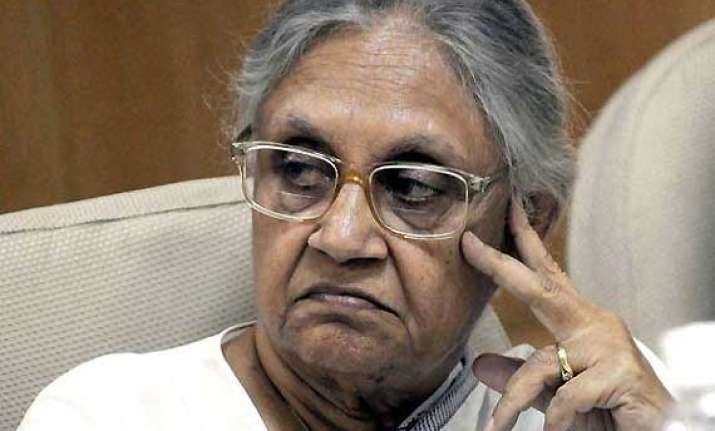 New Delhi: The Anti Corruption Bureau on orders from Kejriwal-led government today filed an FIR  in the Commonwealth Games streetlights scam against former chief minister Sheila Dikshit and others.
The FIR says, Sethi Committee was set up on October 1, 2006 for the purchase of streetlights, but before its report came, on September 27, 2006, Sheila Dikshit had directed that Delhi should get modern streetlights.
The FIR further says, Sheila Dikshit had called the representatives of companies to her residence for a demo on streetlights and an on-the-spot decision was taken.
Three categories were made for installation of street lights, A for eight-lane road, B for six-lane road, and C for four-lane road. 
On eight-land road foreign manufactured streetlights worth Rs 5,000 were purchased at Rs 27,000 each, the FIR says. 
The minutes of the meeting were given on October 22, 2007 to the PWD and told that the chief minister herself has taken a decision on street lights.
This has resulted in a loss of rs 92 crore in a deal running into Rs 268 crores, says the FIR.
Earlier, Delhi AAP minister Manish Sisodia said, the Shunglu Committee and CAG had given strong  and serious findings about the irregularities in purchase of streetlights both by the MCD and the Delhi government's PWD.