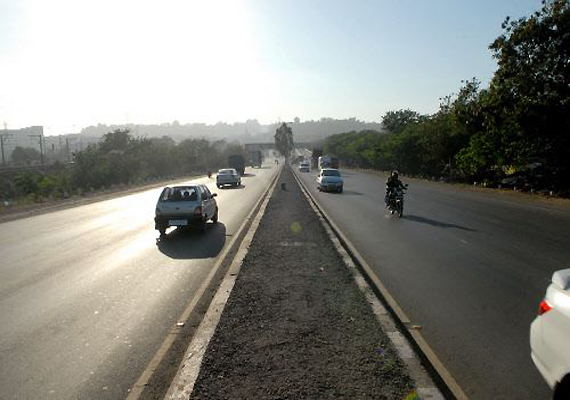 Gurgaon, Aug 28: A criminal complaint was registered Tuesday against the company constructing the 225-km Delhi-Jaipur Expressway for putting the life of commuters into danger and blocking emergency services.
Traffic on the highway remained affected for the second consecutive day after heavy rains damaged a sizeable portion.
Traffic jam was caused on the Delhi-Jaipur-Mumbai highway due to rain-inflicted damage to a portion near Naurangpur and Rampura, 44-45 km from Delhi. For more than 48 hours, Vehicles were reduced to crawling pace, said a police officer.
"The problem was big and the contractor company did not take it seriously. We have booked PCEPL officials for causing danger to commuters' life, blocking the way and putting emergency services on the hold," Assistant Commissioner of Police Ravinder Kumar Tomar told IANS.
While constructing the slip road (temporary road for diversion of traffic) at the National Highway (NH-8) on that stretch, the company used sub-standard material that could not bear the load of traffic during the rains, police said.
The General Manager of PCEPL, Vinod Batra said heavy and prolonged rains were not expected. "We are carrying out our internal inquiry too," Batra told IANS. The traffic woes may continue for another two days, he said.
On the complaint of a traffic policeman, the case against the Pink City Expressway Private Limited (PCEPL) was registered under various sections of the IPC, police said.
The police were forced to divert traffic going towards Jaipur-Mumbai through the Sohna-Bhiwadi-Dharuhera and Pataudi-Rewari routes but the situation remained grim, the police said.
The eight-lane expressway, being constructed at a cost of Rs.1,800 crore, from Kherki Daula (end point of Delhi-Gurgaon Expressway) to Jaipur was scheduled to be completed in 2011.