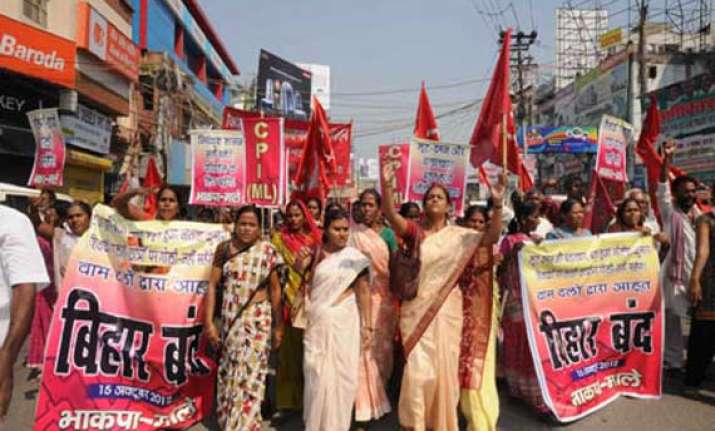 Patna: In protest over the hike in power tariffs and manipulation in caste census in Bihar,  CPI-ML had called for a shutdown on Sunday, but it had marginal impact. Life in Patna went on as usual.
Several thousand CPI-ML supporters came out on the streets of Patna,  road and rail traffic was partially affected and normal life was disrupted for sometime. .
Although the power tariff has been reduced acroos the country, Bihar government has hiked the electricity tariff from Rs 1.60 to Rs 3.50 per unit.
The protesters shouted slogans demanding rollback of power tariff hike, correction in caste census and closure of licensed liquor shops in rural areas.