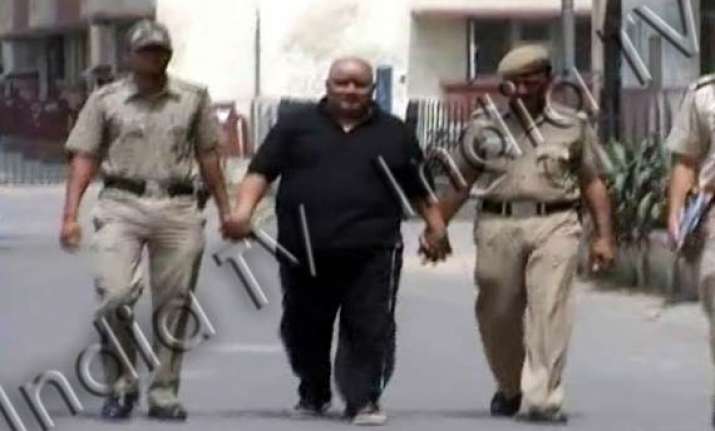 New Delhi, May 17: A court asssitant, who also acted as a ''tantrik' at the Triveni Balaji temple, in Timarpur, was arrested here  after a 21-year-old Delhi University student  told police that  the baba raped her and later blackmailed her with a CD filming the act, India TV reporter Manoj Gupta reports.

Fifty-year-old Dharam Prakash Kapoor works as a court assistant in the Supreme Court. He denies the charge saying that he is incapable of performing sex.

The victim had approached Kapoor to cure stress but  she alleges that the tantrik  gave him "bhabhoot" laced with intoxicated matter and raped her. He then filmed the  act  through a hidden camera inside the temple complex, copied it on a CD and blackmailed her into forced sex over the last three months.

The victim had been visiting the Triveni Balaji temple for the past few years.  She even complained to Kapoor's wife and son, but they sided with him, she alleged

But the baba says, he has been framed by some persons who are out to grab the prime temple land.

Dharam Prakash Kapoor was sent to  police custody by a court till Thursday.