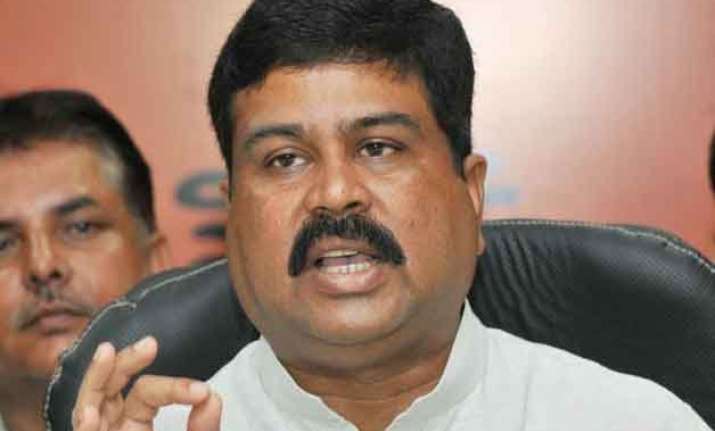 New Delhi: As the police widens its probe into the sensational corporate espionage, Oil Minister Dharmendra Pradhan today said nobody will be allowed to breach the official system and all those responsible will be brought to book.
"Nobody is above law. Nobody will be spared. Law will take its own course," he said on a day when the Delhi Police produced in court five executives of companies like Reliance Industries, Essar, Cairn and Reliance Group who allegedly bought stolen official documents of the oil ministry.
Refusing to identify the specific incident that led to the ministry calling in IB and the Delhi Police to probe alleged stealing of documents from the ministry, he said, "we had discomfort (over a certain incident). We had launched internal surveillance and even installed CCTV cameras about a month back."
"The competent system and authorities were informed about official documents going out," he said without elaborating.
He did not say when the ministry sought help of IB or the police to investigate leakage of documents.
As many as seven rooms, including two of joint secretaries handling critical departments like exploration and refining, were compromised by using duplicate keys.
"Nobody will be spared... nobody can breach law, howsoever powerful he may be... We will not allow anyone to breach the system," he said.
Three junior ministry staff who had been caught by Delhi Police for allegedly using duplicate keys to steal documents, have been suspended, he said.
On claims of a Rs 10,000-crore scam made by former journalist Shantanu Saikia, who is allegedly took documents from the ministry staff for selling to corporates, Pradhan said, "He is free to say whatever... it is all under investigation."