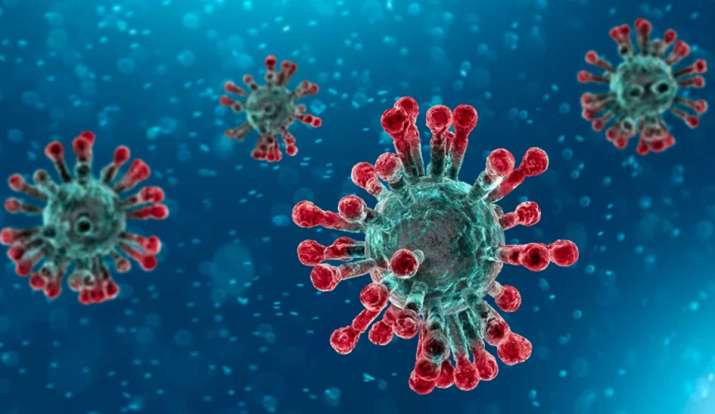 Authorities around the world turned to increasingly drastic measures Sunday to try to slow the spread of the new coronavirus, with lockdowns, curfews and travel restrictions spreading. As the global death toll for coronavirus surged pass 6,000, Prime Minister Narendra Modi, in an attempt to for a coordinated plan of action to counter coronavirus, gathered the SAARC leaders on a video conference. The leaders of the states discussed various means by which coronavirus could be countered in the region as well as shared their own experiences facing the disease.
In India, the total number of people infected from coronavirus notched up to 111. Maharashtra, with 35 cases, is slowly emerging as the state with the maximum concentration of those infected. 
Coronavirus Pandemic: Highlights
22:24 pm: The number of people infected by novel coronavirus in Maharashtra climbed to 33 on Sunday, with a 59-year-old woman and a man becoming the latest COVID-19 cases in the state, which tops the list in the country.
22:18 pm: The Punjab government has allowed the technical institutes and industrial training centres to hold their examinations as per the original schedule, two days after announcing closure of all educational establishments till March 31 over the novel coronavirus pandemic.
22:16 pm: Samples of 66 people sent for testing for suspected exposure to novel coronavirus in Chhattisgarh have returned negative, while reports of six are awaited, a senior health official said on Sunday.
21:50 pm: Lucknow on Sunday shut down all multiplex, disco, swimming pool, and gym till March 31, as a precautionary measure amid coronavirus pandemic.
21:48 pm: Uttarakhand on Sunday reported its first confirmed case of coronavirus with a probationer at the Forest Research Institute (FRI) testing positive for the virus.
20:24 pm: A total of 218 Indians, mostly students, were brought here from coronavirus-hit Italy on Sunday and taken to an ITBP quarantine facility in southwest Delhi's Chhawla area, officials said.
20:23 pm: Tata Motors has asked its staff in office-based roles at headquarters and regional offices to work from home with effect from Monday in the wake of the coronavirus pandemic, according to an internal memo by the company's Managing Director and CEO Guenter Butschek to its employees.
19:22 pm: India has evacuated 766 people from China, 124 from Japan, 336 from Iran and 218 from Italy, till now. 
19:01 pm: The West Bengal government has sealed all but one of the state's entry points with neighbouring Bangladesh in the wake of the coronavirus outbreak, a senior official said on Sunday.
18:38 pm: All three old cases of coronavirus-hit patients in the state have now been tested negative for infection and cured, while a 24-year-old youth found having the affliction is undergoing treatment at SMS Hospital in Jaipur, a senior official said on Sunday.
18:13 pm: The BJP's Uttarakhand unit on Sunday postponed all public programmes to be organised by it till March 31 in view of the coronavirus threat.
17:37 pm: Sixteen people with a travel history abroad have been home quarantined in Kalaburagi district, Karnataka health minister B Sriramulu said in Bengaluru on Sunday.
17:34 pm: Government of Jammu and Kashmir has banned to organisation of langars and bhandaras in order to contain the spread of coronavirus. The government has also taken steps to shut down bars, restaurants, food courts, and roadside eateries. As per govt sources, these places will remain shut till March 31. 
16:56 pm: Over 450 Indians, including students, stranded in coronavirus-hit Iran and Italy were brought back by two flights on Sunday and were quarantined at separate facilities, according to officials.
16:39 pm: In the wake of the Coronavirus outbreak, the Maharashtra MPSC 2020 examination has been postponed 
16:03 pm: Prime Minister Narendra Modi spoke to Maharashtra Chief Minister Uddhav Thackeray on Saturday to discuss the state's preparedness to tackle the novel coronavirus outbreak.
15:57 pm: Ahead of examinations beginning on Monday, the Lucknow University has directed candidates to maintain distance among themselves in exam halls in the wake of the coronavirus outbreak.
15:53 pm: India-Bangladesh passenger train services between Kolkata and cities in the neighbouring country have been suspended from Sunday as a precaution against the spread of COVID-19, on a Union government directive, an Eastern Railway official said.
15:39 pm: Queen Elizabeth II has been shifted out of Buckingham Palace in London to Windsor Castle as the UK plans for isolation measures for people over 70 amid the country's death toll from COVID-19 hitting 21, nearly doubling from 11 within a day.
15:34 pm: The Republic of Congo reports the first coronavirus case.
14:39 pm: Brihanmumbai Municipal Corporation (BMC) has decided to close Mumbai Zoo (Veer Mata Jijabai Bhosale Udyan And Zoo) till further orders, to prevent Coronavirus spread.
14:30 pm: Beijing to send all international arrivals in the Chinese capital to quarantine facilities, starting Monday, state media reports, as authorities step up measures against imported coronavirus cases.
14:25 pm: Schools, colleges, libraries, cinema halls, marriage halls, etc in Madhya Pradesh will be shut till further orders. 50 isolation centers have been set up in the state.
14:02 pm: The tourism industry badly affected due to coronavirus spread. Azeez, president of Kochi chapter of Kerala Hotel and Restaurants Association says, "Number of tourists has fallen sharply. We are forced to shut restaurants by 9 pm. Earlier, they used to remain open till 11:30 pm".
13:18 pm: All schools, colleges, universities, gyms, swimming pools and cinema halls will remain closed in the state till March 29. All examinations, except that of state & CBSE boards, have been postponed in view of coronavirus.
13:01 pm: 
Delhi: The 218 Indians who landed from Milan, Italy at Delhi airport today have been shifted to Indo-Tibetan Border Police's Chhawla camp. pic.twitter.com/kplY8QsupA

— ANI (@ANI) March 15, 2020
12:36 pm: Afghan President Ashraf Ghani and Maldivian President Ibrahim Mohamed Solih to join the leaders of SAARC nations via a video-conference today at 5 pm to discuss a roadmap to fight COVID-19.
12:24 pm: According to the Ministry of Health and Family Welfare, the number of confirmed cases in India climbed to 107 on Sunday. 
12:11 pm: Vatican announced that it will hold Easter celebrations without congregation due to COVID-19 outbreak.
12:02 pm: Georgia's March 24 presidential primaries have been postponed until May because of fears over the coronavirus. Louisiana also plans to postpone its primary.
11:49 am: A 59-year-old woman tested positive in Maharashtra's Aurangabad. The total number of confirmed cases climbs to 32.
11:36 am: All 289 passengers onboard a Dubai-bound Emirates flight deboarded at Kochin Airport after a UK citizen, who was tested positive, identified among the passengers. The patient's samples were taken yesterday and was advised to be in quarantine.
10:58 am: Andhra Pradesh local body polls postponed for six weeks in the wake of coronavirus spread. New dates will be announced once the spread of the virus is contained, said Election Commissioner N Ramesh Kumar.
10:14 am: Iran Foreign Minister Javad Zarif stated in a letter to counterparts, President Hassan Rouhani informs how efforts to fight the COVID19 pandemic in Iran have been severely hampered by US sanctions, urging them to cease observing them. It is immoral to let a bully kill innocents. Viruses recognize no politics or geography. Nor should we.
09:58 am: Examinations of Classes 7th, 8th and 9th postponed in Karnataka till March 31. Revised dates will be scheduled after taking stock of the situation.
09:46 am: The 218 Indians who landed from Milan, Italy at Delhi airport will be shifted to Indo-Tibetan Border Police's Chhawla camp.
09:34 am: Delhi Police has extended Coronavirus quarantine facilities at two of its training centres, located at Jharoda Kalan and Wazirabad.
09:24 am: All types of passenger movements through all immigration land check posts located at India's borders with Bangladesh, Nepal, Bhutan, and Myanmar suspended from March 15 midnight and at India-Pakistan border March 16 midnight except at the posts below.
09:05 am: In wake of the COVID-19 India outbreak, as a precautionary measure to contain and control the spread of the disease, the travel and registration for Sri Kartarpur Sahib is temporarily suspended from 12 am March 16, 2020, till further orders.
08:47 am: 236 Indian nationals who were evacuated from Iran on 15 March 2020 brought to Jaisalmer, they are being quarantined at the Indian Army Wellness Centre. The wellness centre at Jaisalmer is a fully equipped facility to help Indian citizens undertake mandatory quarantine period under the supervision of skilled medical authorities. Soldiers have volunteered to provide care and support to our countrymen returning from overseas.
08:32 am: A Goan Roman Catholic Church has issued advisory urging those who have come in contact with Coronavirus patients to not attend public functions, including prayers. Church also urged priests to purify their hands with water or sanitiser before the distribution of Holy Communion.
07:35 am: Begona Gomez, the wife of Spanish Prime minister Pedro Sanchez, has tested positive for coronavirus, the prime minister's office said, adding that both were doing fine.
07:27 am: Air India flight carrying 211 Indian students departs from Italy​
India in Milan: 211 students & 7 compassionate cases departed by Air India flight from Milan, in Italy. #CoronaVirus pic.twitter.com/OQ0O70qY89

— ANI (@ANI) March 15, 2020
ALSO READ | Coronavirus: Sanitizers, masks, gloves declared essential commodities in India
ALSO READ | Coronavirus update: Telangana reports one more positive case