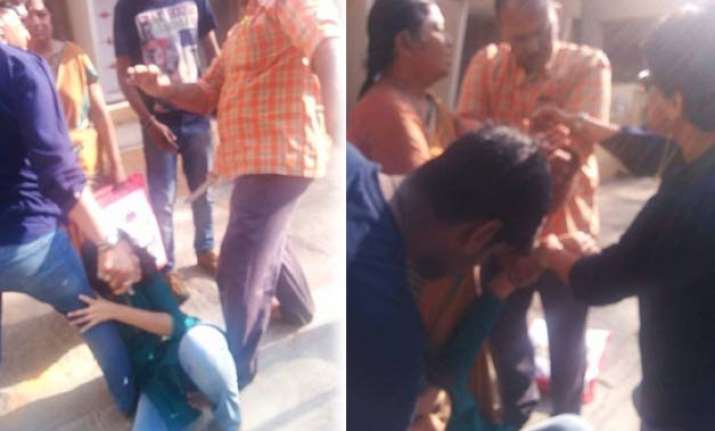 Bengaluru: More than 50 people just stood and watched as a man mercilessly thrashing his daughter near Domlur flyover, a prominent area of East Bengaluru.
The man was Raja Ram, a sub-inspector from Madurai police. He had come down after hearing rumors that his daughter was dating someone and decided to take out his anger on her in the middle of the road. During the incident, the mother of the girl, a teacher from Madurai, was standing by as a silent bystander.
While a large number of people standing by didn't come forward to help the girl, two women employees of a private firm nearby decided to intervene. They wrested her from the man and ushered her into their car.
They called the cops but the cops turned up only half hour later. It was while sitting in the car, with a furious man waiting outside, that the girl told the story. The girl who narrated the incident on her Facebook wall was shared widely on the social media today.