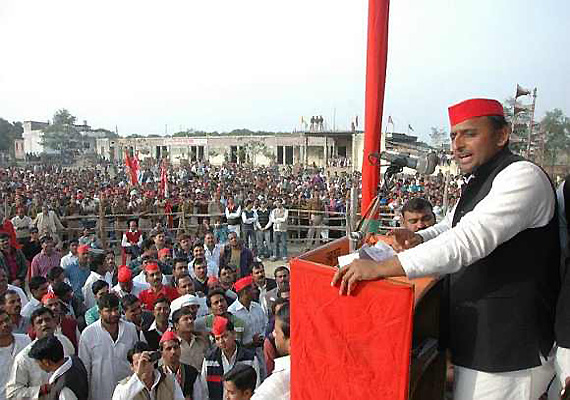 Lucknow, Feb 17: Samajwadi Party today accused Congress of being "very clever and intelligent" in committing scams like 2G as it was difficult to explain the issue to the electorate.

"Congress is a very clever and intelligent party. We are finding it difficult to get the poor to understand about 2G scam. How can this be elaborated to poor people?" SP state unit chief Akhilesh Yadav asked at an election meeting here. 

"2G ke bare me hum to yah keh rahe hain hawa me khel kar diya (We are saying that they have made money in the air)," he said in a lighter vein.

He alleged that while BSP's corruption was blatant, scams during Congress rule could not be understood by the common man.

Referring to Congress leader Rahul Gandhi's act of tearing a list of election promises of opposition parties, Yadav said "In the first two phases, he folded his sleeves in anger, now he is tearing piece of paper. I am afraid, that he might even jump from the stage after the fourth phase."

He criticised the UPA for price-rise and hike in prices of petrol and diesel, which hit the commoners. 

"As petrol and diesel are so costly, you all should ride cycle (SP symbol)," he said.