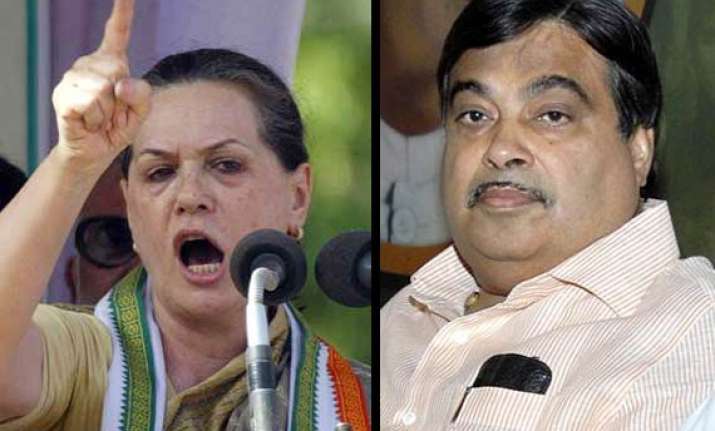 New Delhi, Jun 15: Congress on Wednesday lashed out at BJP president Nitin Gadkari for stooping to what it called "gutter level" politics  for making a remark that Sonia Gandhi  saying she will fight corruption is just like Pakistan saying it will fight terrorism.
 
Congress spokesperson Jayanti Natarajan said, the BJP president is occupying the same chair  on which Bangaru Laxman sat and accepted bribe money in the Tehelka sting.
 
"Gadkari  has the temerity to compare the Congress President with Pakistan and he does not have the locus standi to question the motives and work of our party president who went to the extent of declining the post of Prime Minister of India", she added.
 
Natarajan demanded apology from the BJP for what she called this "outrageous" remark made by Gadkari. "We demand BJP should apologize for this comparison otherwise he will be unfit to play in national politics."
 
Gadkari while inaugurating a party website in Kolkata had described Sonia Gandhi as a symbol of fascism. "I want to tell Sonia Gandhi if you try to impose emergency inthe country, we know how to retaliate ( eent ka jawaab patthar se dena jaante hain). "
 
Gadkari further said; "Sonia Gandhi says she will fight corruption. It is like Pakistan saying they will fight terrorism. Will anyone believe this? They have made it a crime to protest against corruption."