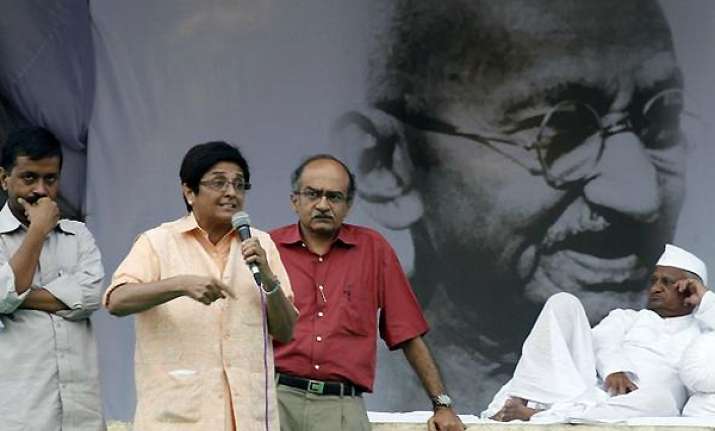 Ralegan Sidhi, Oct 30: Anti-corruption crusader Anna Hazare today said that the Hisar bypoll result has frightened the congress party because of which his team members are being targeted one by one.

In a written statement issued here after meeting senior Team Anna members Kiran Bedi, Arvind Kejriwal and Prashant Bhushan, Hazare said the team does not view the winner of Hisar Lok Sabha bypoll as one who is against corruption.

"The campaign in Hisar was just to show how people will express its anger  in the coming elections if the government does not pass the Jan Lokpal Bill in the winter session of Parliament", he said.

"We don't harbour ill-will against  the Congress, but being a party in power we expect it to be resonsible."

He said he will undertake a 'yatra' across the country along with his team members if the legislation is not passed in the coming Winter Session of Parliament.

Hazare also said that he has instructed Team Anna to ask the banks to return Rs 40 lakhs funds received from 'unknown sources'.

"We stopped taking donations even during the Ramlila Maidan movement. We have now completely stopped taking donations by cash or cheques.

"This shows that our movement is not working only for money. We have done a special audit of our funds, which are with Public Cause Research Foundation for the last one year. The details will be put on website on November 1.  If anybody has any suspicion, he or she  can get our funds investigated through government agencies via legal means."

"People from all ideologies are in our  movement and core committee. They have their own views on social and national issues.  Several of them had already been working on various issues. Members could thus have different views on various issues. Therefore, the view of any member on any particular issue should not be taken as the view of Team Anna", said Hazare.