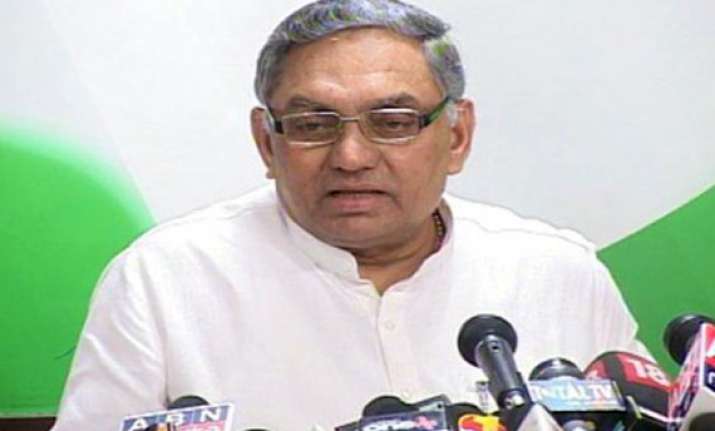 New Delhi, Apr 25: Congress on Tuesday night dismissed reports that some of its ministers have written to party president Sonia Gandhi expressing their willingness to resign from their posts and work for the party.  
"Till this moment, Congress president has not received any such letter from anyone and no one has even verbally mentioned this thing to her," AICC general secretary in-charge for organisations and media department Janardhan Dwivedi told PTI.
He was responding to a question about reports that four Congress ministers in the UPA government have offered to resign from their posts expressing their interest to work for the party instead.
Earlier in the day, the media was abuzz with reports that Jairam Ramesh, Salman Khurshid, Ghulam Nabi Azad and Vayalar Ravi have offered to quit the government and work for the party. Azad is already AICC General Secretary.  However, Ravi, Minister for Overseas Affairs, and Ramesh denied having written any such letters.
However, fuelling speculation, Ramesh and Khurshid met Gandhi at her residence this evening. There was no official word on what they discussed.
Sources said Khurshid, who holds Law and Minority Affairs portfolios, had written to Gandhi just after the Uttar Pradesh Assembly election results last month, explaining the scene after the party's drubbing.
In that context, the senior Congress leader from Uttar Pradesh is believed to have offered to give up his ministerial posts and work for the party.