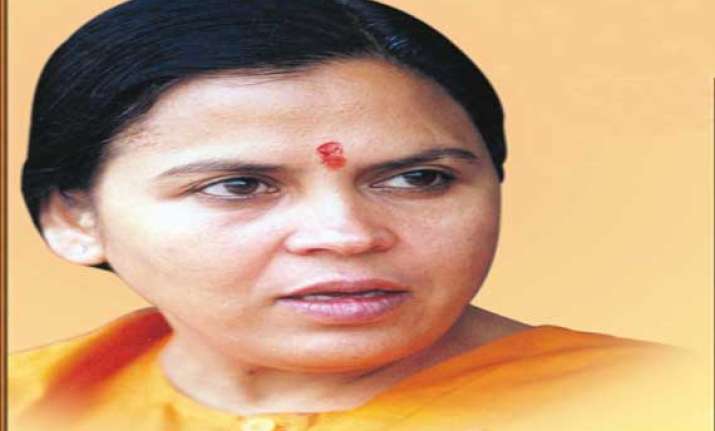 Jhansi,UP:
Terming his rival contestant Uma Bharati a 'pravasi chidiya', sitting Congress MP from Jhansi Pradeep Jain has assured the voters here that his party will ensure a separate Bundelkhand state, which, he said has not even found mention in BJP's poll manifesto.
Asserting that Congress has always been in favour ofsmaller states like Telangana, Jain, also Union Minister of State for Rural Development, blamed the Uttar Pradesh and Madhya Pradesh governments for poor implementation of Centre's relief package for the drought-affected Bundelkhand region.
Claiming that Bharti's promises on creation of a separate state were "mere words", Jain, in an interview to PTI, said, "She is a 'pravasi chidiya' (migratory bird). She will fly away after the elections. She was also shunted out of Madhya Pradesh and in Uttar Pradesh people have also not accepted her."
Bharati had recently promised voters a separate Bundelkhand state within three years, if BJP is voted to power at the Centre.
"Her (Uma Bharati) statements on Bundelkhand are mere words. She is also promising voters that BJP will award Bharat Ratna to hockey legend Major Dhyanchand, but when the party was in power (1998-2004), nothing was done," said 51-year-old Jain, who in 2009 won the seat from Jhansi, a major town in Bundelkhand region.
Spread over Uttar Pradesh and Madhya Pradesh, the Bundelkhand area comprises seven districts in UP and six in MP with a geographical area of about 7 million hectares.
The region has about 10 parliamentary constituencies and around 30-40 assembly constituencies and is considered a major part of 'Hindi heartland'.