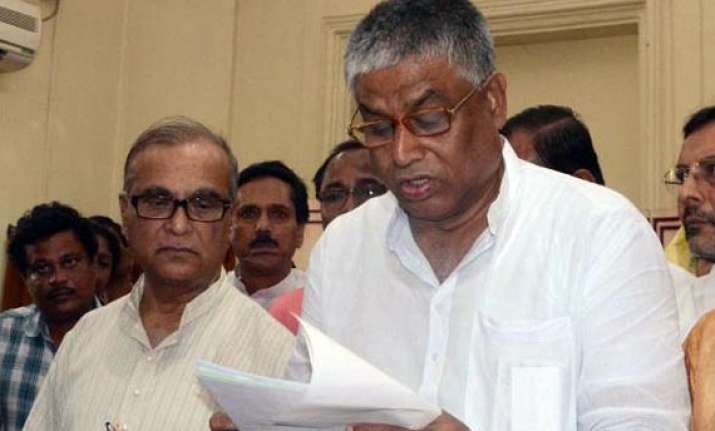 Kolkata, Mar 22:
Congress candidate Abdul Mannan today withdrew his candidature for the Rajya Sabha election from West Bengal following instruction by the party high command.
He told reporters here that as a disciplined soldier of the Congress, he withdrew his candidature on instruction from the party high command.
He said that AICC-in-charge of the state Shakeel Ahmed rang him up this morning and asked him to withdraw from the fray.
"I also got a call from the state party chief Pradip Bhattacharya to do the same", he said. 
"There is no reason to find any difference between the party and me on the issue," he said.
Today is the last day of withdrawal for Rajya Sabha poll slated for March 30.
Trinamool Congress has fielded four candidates—Railway Minister Mukul Roy and three journalists while the CPI(M) fielded its trade union leader Tapan Sen for five of the six seats that fell vacant.
Trinamool Congress chairperson Mamata Banerjee had earlier hinted at her displeasure at the Congress decision to put up its candidate, noting that the party cannot win without the support of the Left Front.
Banerjee had said if there was an "understanding" between the Congress and the Left in the Rajya Sabha election, then it could happen for "bigger things", which would "not be a good development".