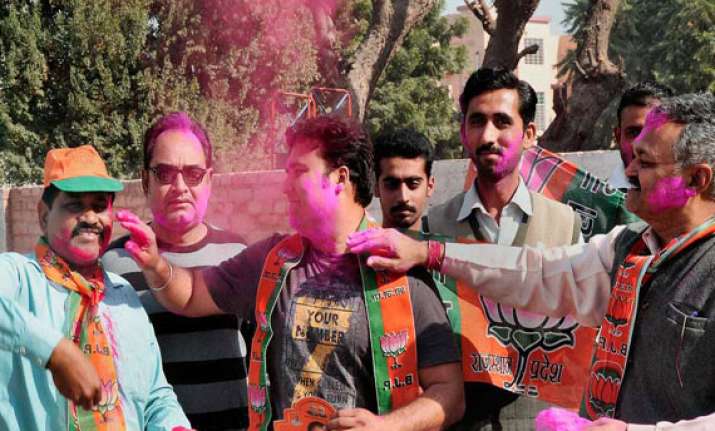 Jaipur: For the first time since the 1989 Lok Sabha polls, the Congress failed to open its account in Rajasthan with even its senior leaders biting the dust and rival BJP sweeping all the 25 seats.
Though in the 1989 Lok Sabha polls BJP had won 13, Janata Dal 11 and CPI(M) one, and the Congress lost all 25 seats in Rajasthan, and this time too the Congress lost all the seats, but at BJP's gain.
Before 1989, the Congress had secured one out of 25 Lok Sabha seats in 1977, when former Prime Minister Choudhary Charan Singh's Bhartiya Lok Dal had won 24 seats in the state. Congress's Nathu Ram Mirdha had won from Rajasthan's Nagaur seat and Gargishankar Mishra from Madhya Pradesh.
After coming to power in the state with 163 MLAs in the last year's assembly polls riding on Modi wave, Chief Minister Vasundhara Raje had set her eyes on 'Mission- 5' and today she won in all constituencies.