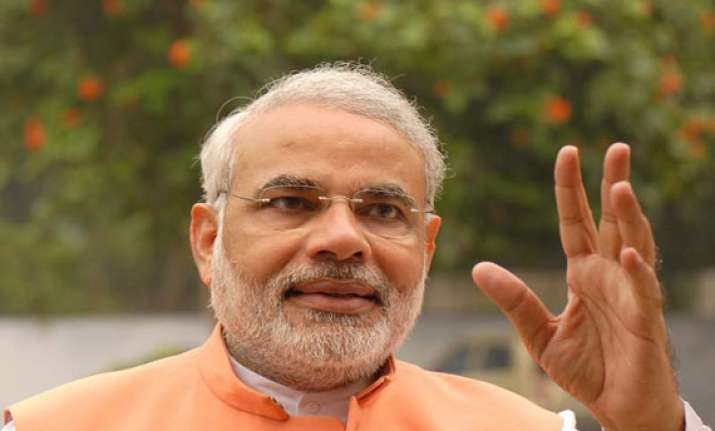 Ahmedabad: Foreign Heads of State and government today congratulated BJP's prime ministerial candidate Narendra Modi on his party's victory in the Lok Sabha polls and said they were looking forward to working with him.
The leaders who called up Modi included Pakistan Prime Minister Nawaz Sharif, Sri Lankan President Mahinda Rajapaksa and prime ministers of UK, Australia and Israel. Bangladesh Premier Sheikh Hasina and opposition leader Khaleda Zia also sent messages greeting Modi.
Congratulating Modi for a "great" victory, Sri Lankan President Mahinda Rajapaksa hoped that India and Sri Lanka will work closely and further strengthen their strong ties.  Sharif telephoned Modi and congratulated him on his resounding victory in the general elections, which he said, he followed "closely". He also invited Modi to visit Pakistan in future.
British Premier David Cameron while felicitating Modi, said he was looking forward to meet Modi at an early date and extended an invitation to him to visit UK.  In his congratulatory message, Australian Prime Minister Tony Abbot hoped that his country and India will work closely to further strengthen the bilateral ties. He further said that he was looking forward to meet Modi during the upcoming G-20 Summit to be held in Australia.
The G-20 Summit is scheduled to be held in Brisbane in November.
During his telephonic conversation, Israeli Prime Minister said he was looking forward to work with Modi and enhance bilateral cooperation.