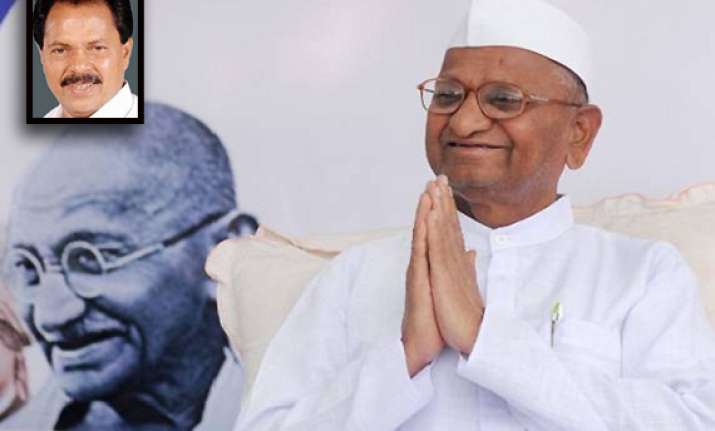 New Delhi, Oct 18: Congress is not amused with party MP P T Thomas following the controversy over the failure of Anna Hazare's associates to meet Rahul Gandhi. 

Maharashtra PCC chief Manikrao Thakre's meeting with Hazare some time back in his native village has also not gone down well with the leadership.

"These were personal ventures of Thomas, who has also visited Ralegan Siddhi as also Thakre and there was no consent from the AICC," a senior Congress leader, who declined to be identified said.

"There was no prior knowledge, no consent and no appointment of the Ralegan Siddhi Sarpanch with Rahul Gandhi.  And this has also been clarified by Thomas," AICC general secretary Janardan Dwivedi said.

A senior leader said that it was not appropriate that anyone should force an appointment and try to create an atmoshpere through the media that it has been denied. 

Today's development showed that the Congress is having second thoughts on how to deal with Team Anna, which is now itself in turmoil following controversial statements by some of its members while some others distancing themselves from the team.

At AICC briefing, party spokesperson Renuka Chowdhary dismissed the controversy as "storm in a teacup" and insisted no appointment was fixed and Gandhi had no clue about it. 

Asked what was wrong in Gandhi meeting the village delegation, Chowdhary said these things are being said after assuming that Gandhi "was sitting in his home leisurely and did not meet them but a leader like him could be having many pre-fixed engagements".

A senior Congress leader remained non-committal when asked whether action could be taken against the MP.