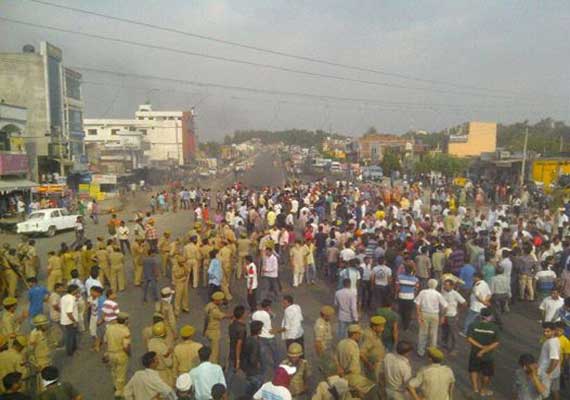 Jammu: Members of two communities clashed here yesterday over a land dispute, torching three vehicles and blocking the busy Jammu-Srinagar highway for hours, police said. Traffic resumed in the evening after police restored order in the area.
Clashes erupted between members of the two communities over a piece of land measuring around 42 acres in Bari Brahmana industrial estate, 15 km from Shaheedi Chowk.
The annual wrestling event scheduled to be held there had to be called off as members of one community said they would not allow it since the land where the event was scheduled belonged to them.
This agitated members of the other community, resulting in the violent clashes.
The mobs torched three vehicles, including two of the police, on the Jammu-Srinagar national highway bringing traffic on the busy route to a grinding halt, including vehicles carrying Yatris to the Amarnath Shrine in the Kashmir Valley.
Mobs also smashed the window panes of around a dozen other vehicles.
A senior police officer later said that traffic resumed on the Jammu-Srinagar highway after police chased away the clashing mobs.
"Traffic on the highway has been restored. The situation is under control," the officer said.