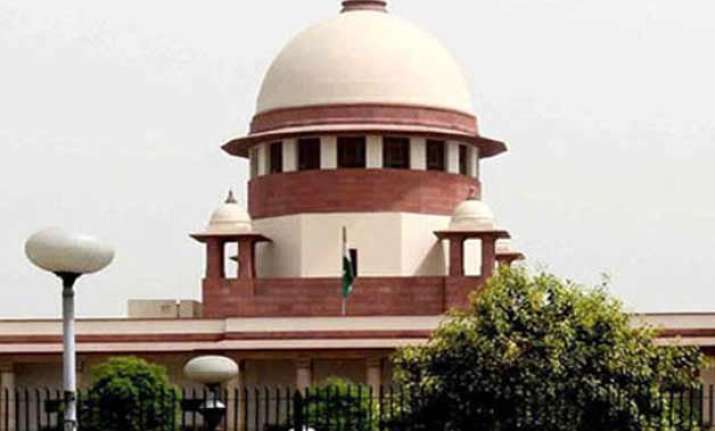 New Delhi: The Narendra Modi government told the Supreme Court that two-decade old collegium system is 'dead and buried forever' and hence it cannot be revived even if the five-judge Constitution Bench of the top court quashes the new National Judicial Appointments Commission (NJAC).
Attorney General Mukul Rohatgi also urged the bench led by Justice Jagdish Singh Khehar to refer the matter to a nine or 11-judge bench for reconsideration of 1993 judgment which took away from the government the power of appointing judges and vested it with an apex court collegium headed by the Chief Justice of India.
Rohatgi further contended that the Parliament will have to frame another legislation to deal with the appointment of judges in case the constitutional amendment and the NJAC are held to be bad in law.
"Parliament has replaced the collegium with NJAC and what is dead can't be revived by the judiciary. You cannot go back to the old system. There is no question of automatic revival of the old system. Striking down the act and the amendment would only result in a hiatus, requiring Parliament to re-legislate to fill the vacuum," the Attorney General argued yesterday.
Senior counsel Fali Nariman, appearing for the Supreme Court Advocate on Record Association (SCAORA), which is opposing the NJAC, told the constitution bench of Justice JS Khehar, Justice J Chelameswar, Justice Madan B Lokur, Justice Kurian Joseph and Justice Adarsh Kumar Goel that even if after the reconsideration, the bench of nine judges or eleven judges reiterates the position taken by nine judges in 1993, it was not going to make any material difference.
Rejecting the contention that the Central government was seeking the reconsideration of 1993 verdict - as known as second judges case that gave judiciary primacy in judicial appointments - to delay the hearing on the challenge to the NJAC, Attorney General Mukul Rohatgi told the court that it could always reconsider its earlier verdicts under "compelling circumstances" or to overrule any "questionable decision".
Addressing the contention by SCAORA that in the event of court striking down the NJAC, the collegium system would be revived, Rohatgi said even if the court strikes down the NJAC it would not mean resurrection of the collegium system which stands buried with the amendment of the constitution.
Even as the arguments will continue on Tuesday, the court asked the Attorney General to consider the fate of additional judges of the High Courts whose tenure would be coming to an end during the courts of the hearing of the batch of petitions challenging the NJAC.