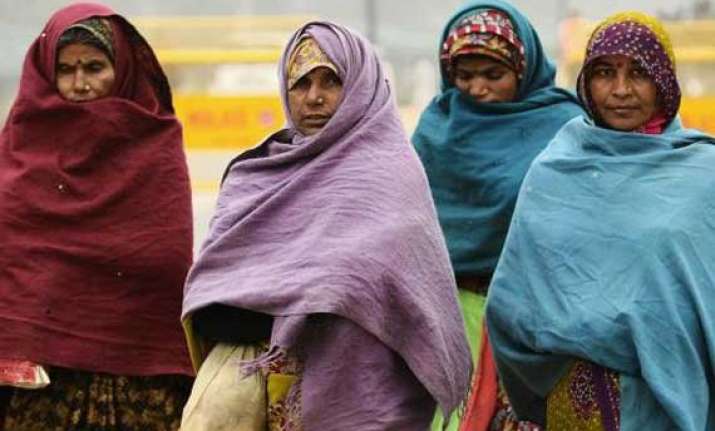 New Delhi: Cold conditions intensified in the national capital today as the sky remained overcast and scattered rains occurred in some parts of the city which was swept by chilly winds.
Traces of rain were witnessed in areas under Safdarjung, Lodhi Road, Palam and the Ridge observatory while Ayanagar received 1.1 mm rainfall, said MeT department officials.
The MeT has predicted overcast conditions for tomorrow along with likelihood of rains or thunderstorms in some areas.
However, after recording the season's lowest temperature so far yesterday at 5.1 degrees Celsius, the minimum today settled two notches above the season's average at 10.4 degrees, 5.3 degrees more than yesterday's minimum.
The maximum temperature was recorded two notches below normal at 20.8 degrees.
The MeT forecast said, "Tomorrow, the morning will be foggy and the sky will be partly cloudy. Very light rain or thunderstorms may occur in some areas."
"The maximum and minimum temperatures are likely to hover around 20 and 11 degrees Celsius, respectively," he added.
The humidity in air oscillated between 88 and 51 per cent.