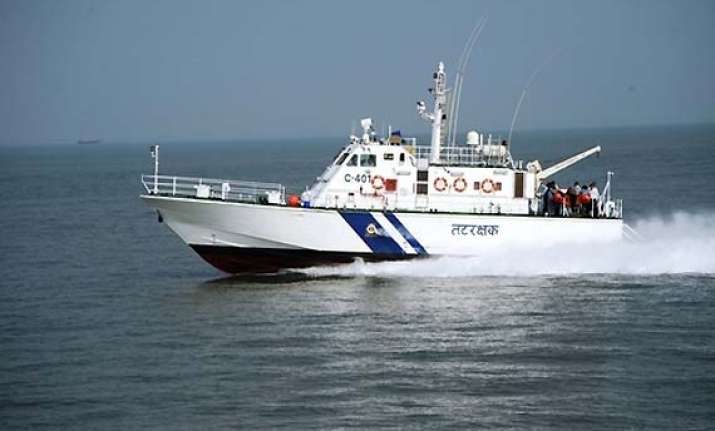 Mumbai, Dec 20: The Indian Coast Guard (ICG) received its first indigenously designed and constructed high-speed interceptor boat capable of speeds of 40 knots, an official said here Thursday.
Designed and constructed by the engineering giant Larsen & Toubro (L&T), this is the first of 36 such boats to be constructed for the Coast Guard at a cost of Rs.9.77 billion.
The boat was delivered and commissioned at Porbandar station of the ICG in Gujarat. The boat is capable of attaining speeds of 40 knots (74 km/hour).
The boat has a full aluminium-alloy body for reduced weight and is powered by twin water-jet propulsion systems to enable quick response for vital coastal surveillance activities.
Besides, these boats can also operate effectively in shallow waters which would be critical for near-shore actions, thus significantly enhancing the country's coastal security programmes.
Encompassing state-of-the-art technology in designing and construction, L&T will also explore export potential for these boats.
The boats are a part of the overall enhancement of the coastal security measures initiated by the central government in the wake of the 26/11 Mumbai terror attacks.