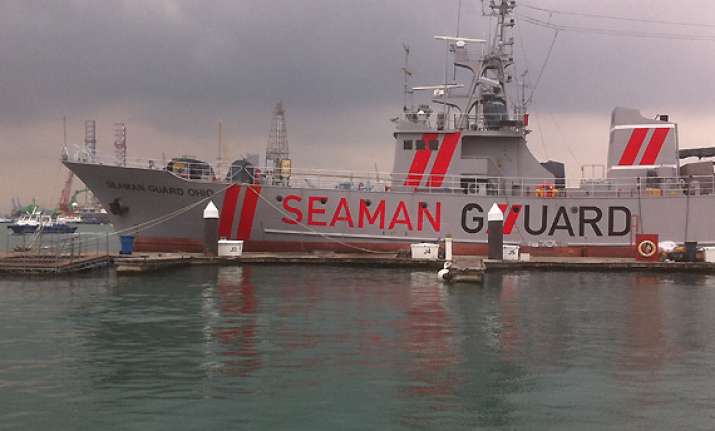 Chennai:  The Indian Coast Guard on Friday night detained a vessel with Sierra Leone flag, carrying 25 armed guards, at Tuticorin.
A senior Coast Guard official said, the guards had no documents authorising them to possess semi-automatic and self-loading rifles.
Coast guard ship 'Naiki Devi' intercepted and escorted the vessel to Tuticorin port on Saturday.  The guards and members of the crew are British, Ukrainian, Estonian and Indian nationals, the official said.
The vessel, Seaman Guard Ohio, belongs to an American security firm named AdvanFort that provides maritime security to Gulf-bound merchant vessels.