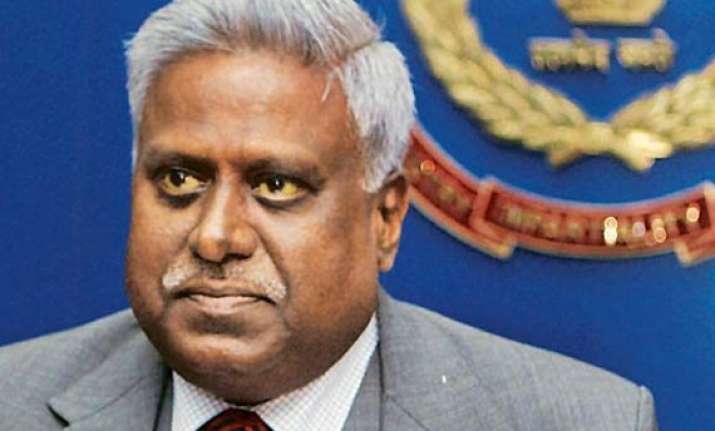 New  Delhi: CBI director Ranjit Sinha on Wednesday drew flak from a special court which said the closure report approved by him in a coal block allocation scam lacked any legally sustainable "reasons or logic".
The court, which ordered further probe in one of the case arising from coal blocks allocation scam, said the vetting of reports by top officers of CBI, including its director, should be based upon "sound and legally sustainable reasons".
Refusing to accept the closure report, it cautioned the agency that line of distinction between an "inadvertent act or a malafide act" was very thin and the vetting of reports should confirm to well settled principles of law and hoped that no such mistakes shall occur in future.
"I may also mention that since the final reports are vetted by prosecution branch of CBI and thereafter by director CBI as per the practice being followed, then it is expected that in view of the vast experience of the legal officers of CBI and the senior officers of CBI, including the director, the vetting of the reports should not only confirm to the well settled principles of law but also to sound and legally sustainable reasons and logic," special CBI Judge Bharat Parashar said.
The observations came in a case involving Vikash Metals and Power Ltd (VMPL) and its officials in which they were accused of making false claims related to land allocation to get undue advantage in the coal block allocation.
The agency, however, had later on filed a closure report saying the allegations against VMPL or its directors or even against the public servants could not be substantiated during the course of investigation.
The court, in its 23-page order, asked CBI to further investigate the case and file a progress report on the probe on November 10.
The court also asked the CBI director and DIGs, who are supervising probe in coal scam cases, to ensure proper training of the officers to hone up their skills for probing the case.
"Director, CBI and DIG, CBI supervising the investigation of the case, shall also ensure that if they find the officers working under them to be lacking in the skills of investigation, they shall ensure proper training and refresher courses for them at CBI Academy so as to hone up their skills of investigation," it said.