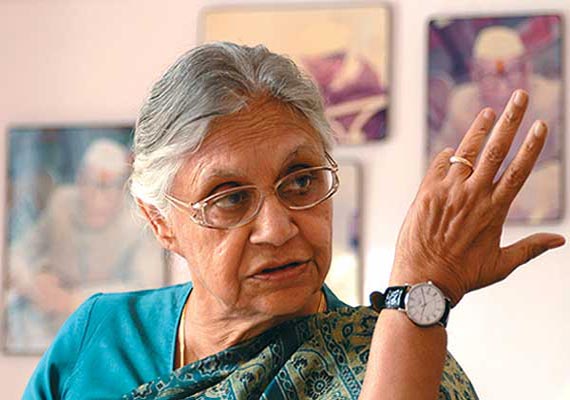 New Delhi, July 28: With BJP announcing agitation against power tariff hike, Chief Minister Sheila Dikshit today said Delhi has the "lowest" electricity rates compared to other cities in the country and accused the opposition of trying to mislead people on the issue for political gain.
"The power tariffs in Delhi are lowest in comparison to towns of the neighbouring states and other metro cities.
"Even the electricity charges here are lower than in states ruled by other parties," Dikshit said addressing a function.
The Chief Minister's comments came in the wake of BJP launching an agitation today against the power tariff hike while indicating that the party will make it a major issue in the run up to the assembly elections slated for November.
The party held candle march across the city including near Dikshit's residence demanding a roll back of the tariff hike.
The Delhi Electricity Regulatory Commission (DERC) on Friday had hiked the tariff for domestic consumers by five per cent.
But with the regulator merging the fuel surcharge with the hiked component and Dikshit swiftly announcing a subsidy for those limiting their monthly consumption to 400 units, the tariff will in effect come down marginally for low-end consumers.
"Our government has always been sensitive to the issues related to the poor and middle class families. That is why we immediately decided to offer subsidy after the DERC announced the hike.
"We have neutralised and nullified the hike in respect of the poor and middle class families by granting enhanced subsidy and introducing fresh subsidy," Dikshit said.
The per unit rate in Delhi for consumption up to 200 units is currently is Rs 2.70 against Rs 4.75 in Ghaziabad and Noida and Rs 4.90 in Gurgaon.
It is Rs 4.70 in Mumbai and Rs 6.40 in Kolkata, Dikshit said.